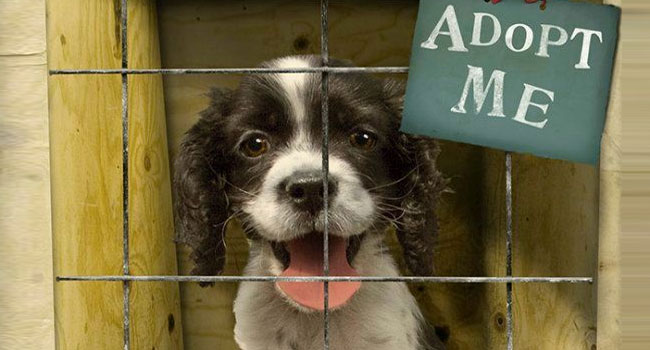 Ever thought of adopting a dog rather than buying it? No? Because you are afraid that it is not healthy enough or maybe not matching your status as adoption is taken as 'middle class thing'. Here, let us take some time out to stop and adopt:
1. Say no to puppy mills– By adopting a dog, you are indirectly saying no to the puppy mills. Puppy mills repeatedly impregnate the female dogs that live in a cage; it is an inhuman act of breeding where earning profit is the main motto. Dogs are forced to breed and once they are no use, they are killed or abandoned. Cruel? Adoption helps in securing the future of such dogs. By adopting a dog, you are not supporting this cruel act.
2. Saving a Life– When you adopt a dog, you save a life. Approximately there are more than 2 millions dogs rescued in shelters. Adoption ensures the security of the dogs. Don't you want to list your name in the good list of karma?
3. Pocket friendly– Adoption will cost you less than buying. The price is negotiable and always fits to your pocket. If not humanity, think of the savings!
4. Making rooms for others– As mentioned there are so many dogs which are rescued. When you give one dog a home, the other one gets the place in the shelter. By this you are not just providing roof to one but many other cute ones too.
5. Adoption includes health care– It is a myth that adoption does not provide healthy puppies. On the other hand, it includes all the health care requirements like vaccination, spay and neuter etc. which is included in the adoption fee.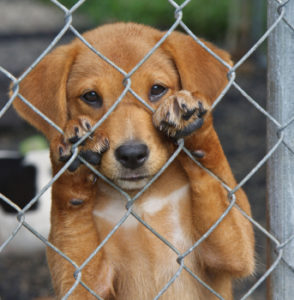 6. Trained dogs– Another advantage of adoption is that you can get a trained dog. Dogs which are already used to the homely environment are more disciplined. So you don't have to worry about giving the right values to your dog, just adopt the one who already possessed it.
7. Also, in any shape and size– Not just trained, you can get from an adult golden retriever to a little labrador puppy. In adoption you choose to pick from a huge population of any breed, colour, size of dogs, because love comes in every shape and size.
8. Set an example– when you say no to the business of pets and join your hand with a shelter, you inspire the people around you to do the same. Adoption is the easiest way to spread awareness about the cruelty on dogs. Also, by setting a good example for your peers, you give many dogs a ray of hope.
9. Lifetime resource from the shelter– The shelter which helps you to find the right dog not just bid goodbye after the adoption. They will always be in your speed dial when you will be confused regarding the one you have adopted. From medical facilities to the contacts of doctors, they are always happy to help.
10. Because it is easy with JBF– JBF (Just Be Friendly) provides you an easy platform for adoption. You can visit the website and go for the 'Adoption' option. Voila!! Many options to give a home to the kind souls. JBF not only provide free adoption process but also the first health check up of your love one will be free of cost.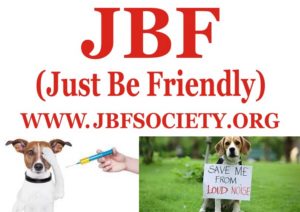 For more details about adoption visit the website http://jbfsociety.org/adoption/
You can also give advertisements for adoption, contact the team and give details about the dog you want to market for adoption.
Don't forget to look through the work JBF is doing for the welfare of the rescued dogs. If you are thinking to get a dog then don't shop better adopt.