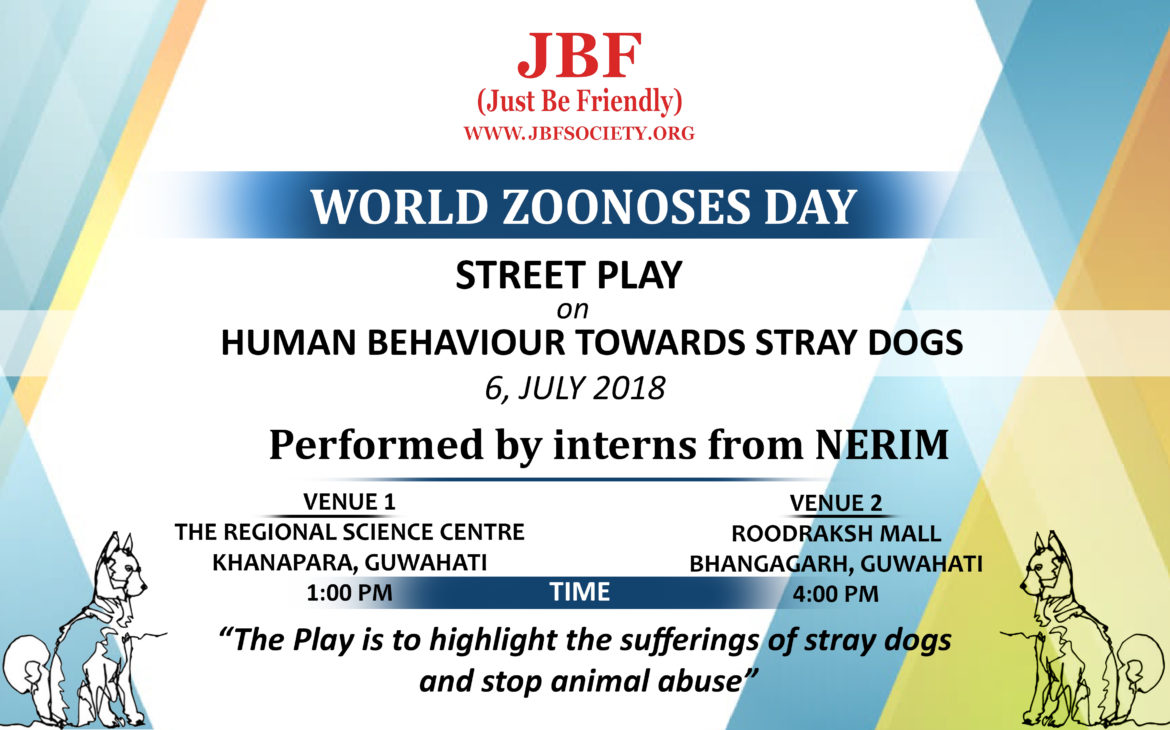 World Zoonoses Day will be observed on 6th July. JBF has organized a street play on this day. The play will be on
"Human Behaviour Towards Stray Dogs"
The purpose of this street play is to spread awareness among people of their discriminatory behaviour towards stray dogs as opposed to other domestic dogs.
Special thanks to Interns from NERIM who are performing this street play.
VENUE:
THE REGIONAL SCIENCE CENTRE Time: 1:00pm
ROODRAKSH MALL Time: 4:00pm
Date: 6/07/2018
COME, BE A PART OF THIS MOVEMENT.
Looking forward to meet all the animal lovers out there.