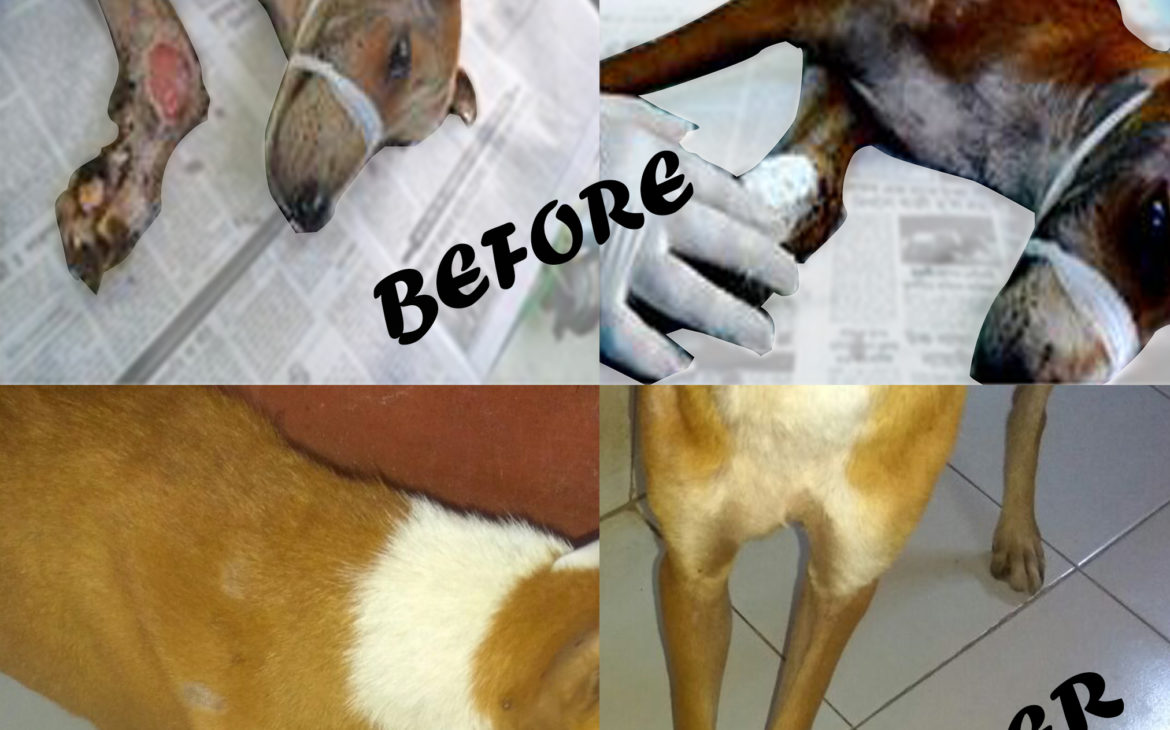 Tommy a bright, brown, shady street dog was in a very painful situation when JBF team reached Kahailipara to rescue him last week. His eyes were full of tears, leg wounded badly, floor full of blood, shivering continuously.
For last one week, he was given proper treatment in JBF centre.
JBF is happy that Tommy has completely recovered. He can walk, run, play and live a happy life now. He will be released very soon to the same place from where he was picked-up.
JBF Vet said, "Tommy was very badly injured that he would not have survived if the girl didn't inform JBF at right time".
JBF is always helping these speechless animals whenever and wherever necessary and possible. We just need your support and contribution to keep continuing our works. JBF with its limited resources it is difficult to bear all the cost from rescuing of animals to animal birth control operations, vaccinations and so on.
We cannot do this alone, please be our Support, Cooperate, your help will motivate us to help more and more animals like Tommy.
Please donate http://jbfsociety.org/donate/
Or Paytm us at 9954-449528