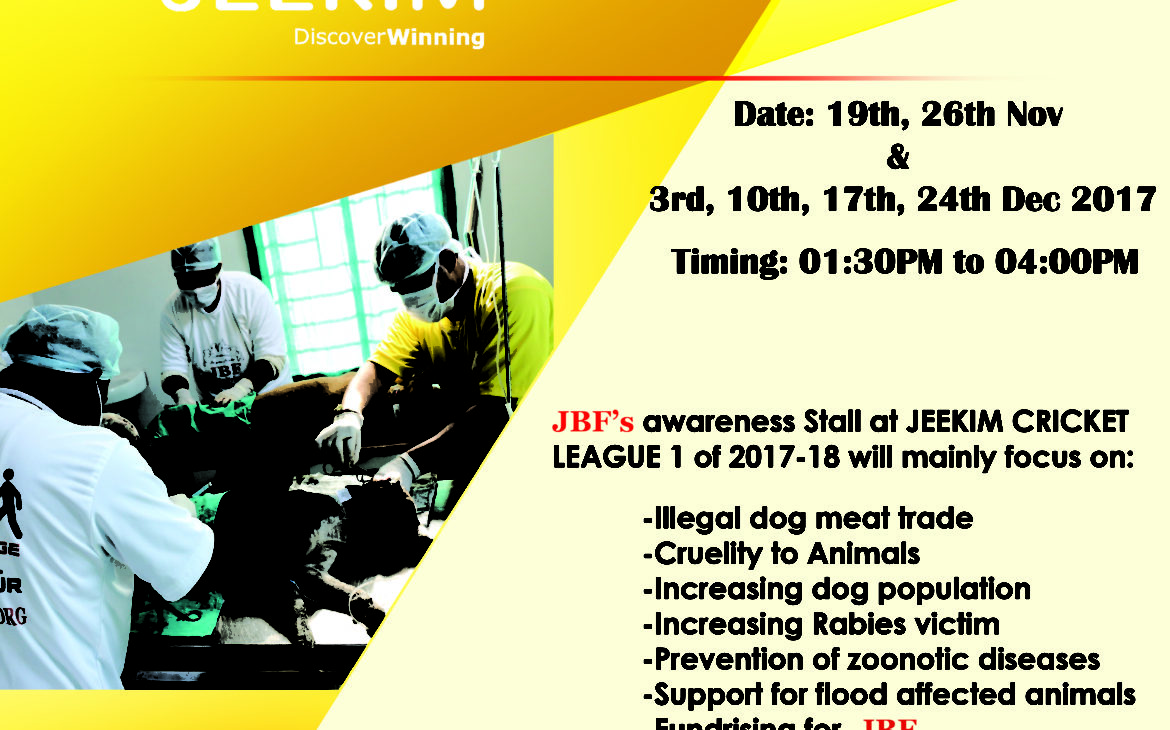 The event will start from 19th November and continue till 24th December, i.e. for 6 Sunday's.
JBF will concentrate on various issues, making people aware of several animal problems and discuss on "how to fight against such burning issues"?
We will also provide Free Anti-Rabies Vaccination for dogs and cats to achieve the goal of 'Rabies Free Assam'.
More the people, more the ideas, more the discussion, more the supporting hand and at the end of the day finally come out with a solution to curb problem against animals.
SUPPORT US TO BUILD A HEALTHY SOCIETY FOR ANIMALS, YOUR CONTRIBUTION MATTERS!!