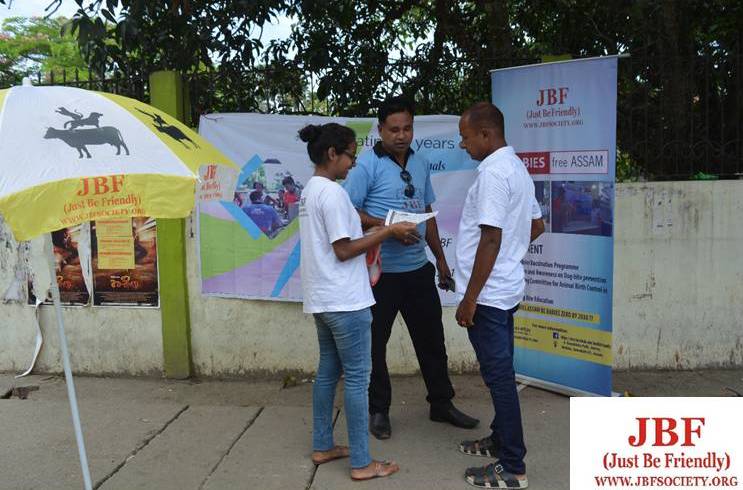 JBF celebrates its 12th Foundation Day at Guwahati near Nehru Park on 10th of June by creating an awareness programme on dog-bite prevention, street dog menace, and importance of dog population control.
The prime motive was to create more awareness among the citizens, to ensure the good health of the stray dogs.
As it completes its 12 years of glorious existence, the Team JBF is looking forward to creating more such awareness programme in the long run.