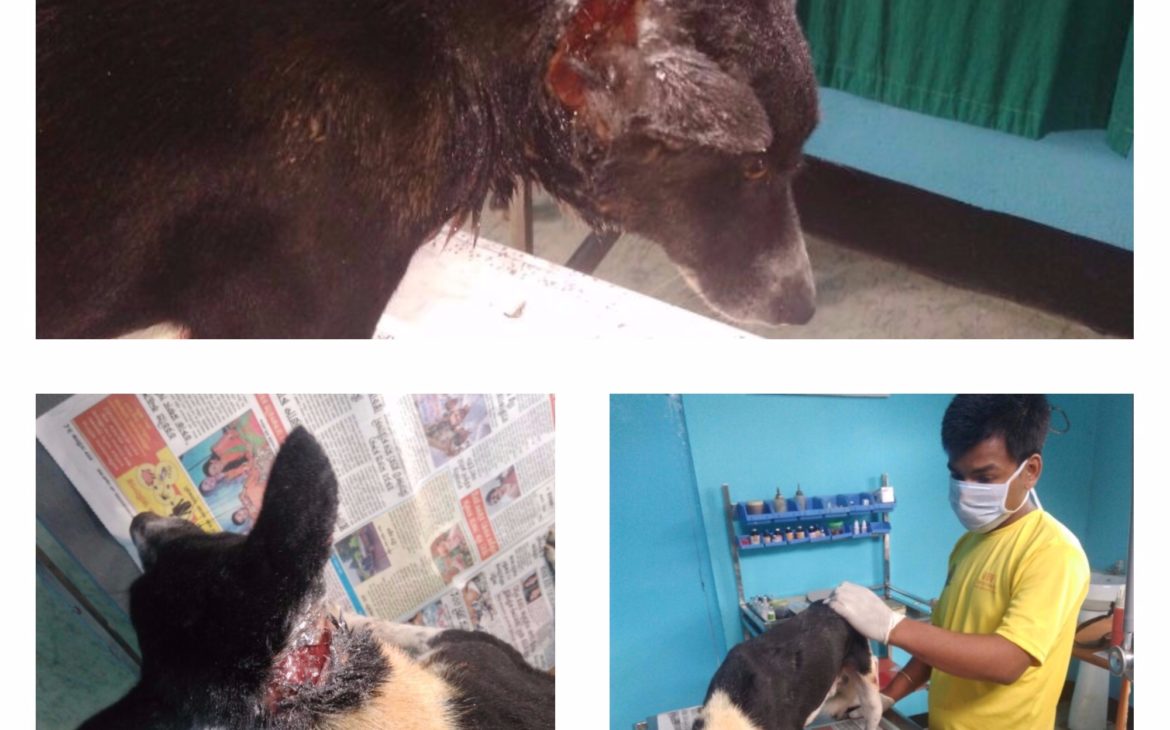 JBF team rescued Jack from Panjabari today. The condition was very critical when JBF team reached the spot to rescue Jack. His neck was wounded badly; he was stinking continuously for last few days, shivering continuously and maggots spouting beside Jack's neck.
Jack was brought to JBF Centre, immediately after the physical examination, treatment started. According to vet, the condition is so critical that Jack will need few days to recover.
Jack life was in danger if immediate treatment had not been given to him, JBF will do its best to ease Jack from pain at earliest.
"BE OUR SUPPORT TO SAVE MANY MORE LIVES LIKE JACK"
Please donate through http://jbfsociety.org/donate/
Or Paytm us at 9954-449528