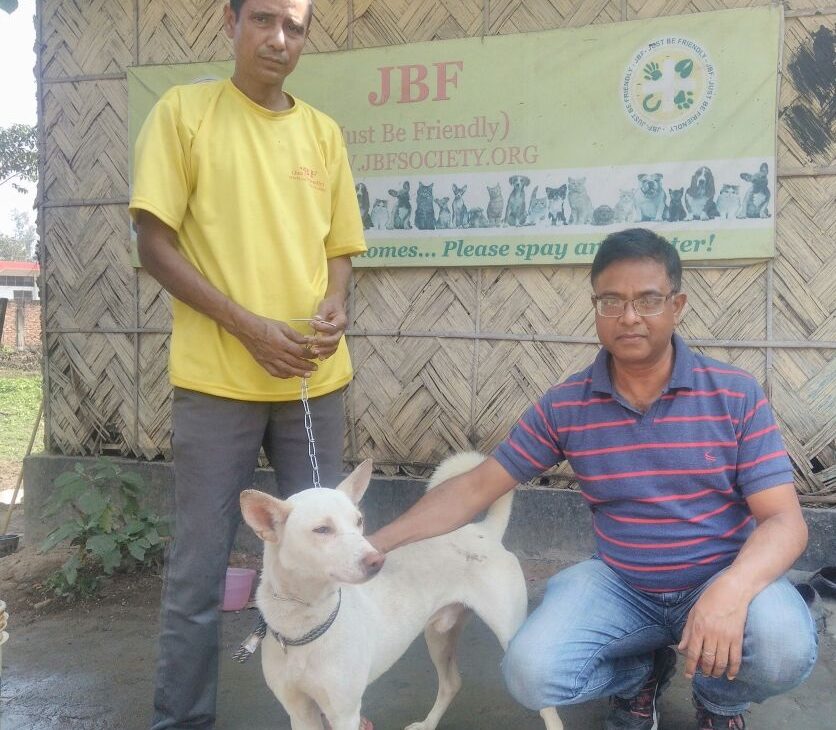 Thanks to Rupam Sharma for coming forward to make a change in his life. JBF wishes you and Rocky good luck for including a new member in your family. Rocky is smart and lucky that he found a lovely home.
Take initiative and adopt more dogs like Lucy, Buddy, Toby, Bailey, Maggie, Bear, Charlie and many more. They are waiting and looking for a loving and a caring home.
They need to be adopted as soon as possible because they may die if kept in the cage for long.
Adopt them and put an end to illegal dog meat trade.
WE CANNOT DO IT ALONE!
Just like us! Just like our pets! Just like our children!
They feel love, joy, fear, pain, and sorrow!
HELP, SUPPORT, COOPERATE, ADOPT & SHARE!
Thank you in advance for coming forward with a helping hand!
You can donate at:
http://jbfsociety.org/donate/ Or you can Paytm at 9954449528
For kind and details can contact at helpline no. 9954449528 (Mon-Friday: 10.00-16.00hrs)
Saturday & Sunday open only for adoption of MTRD