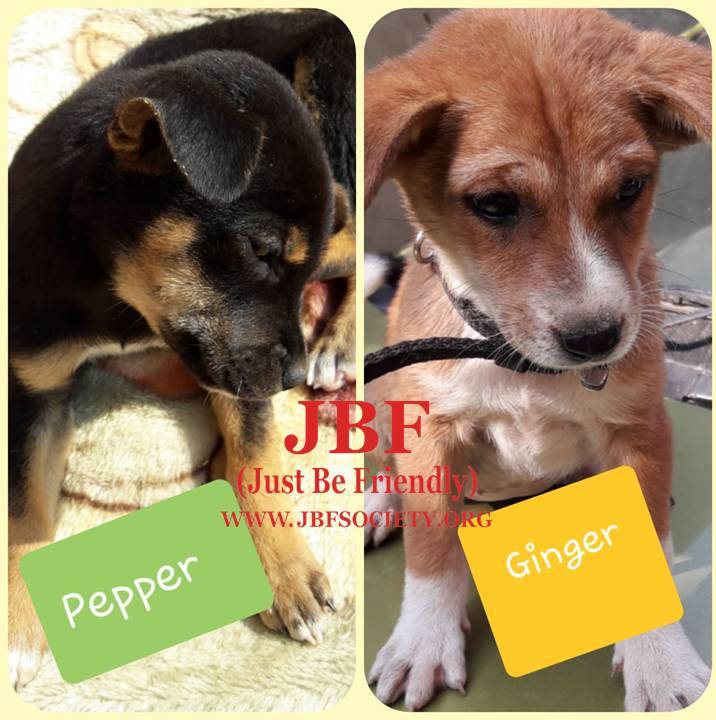 Ginger and Pepper both are two months old. Both of them are female and we haven't found anyone who would adopt them because they are female.
Show some love! Adoption needs no gender biases.
Age-2months
Gender-Female
Breed-Indie
Location Guwahati, Assam
For adoption kindly Contact 9706786273
Please bring valid ID proofs and don't forget to sign the JBF's adoption form when you visit for adoption.
FOR ADOPTION (PLEASE NOTE)
1. The ones who are willing to adopt shall get first Anti-Rabies Vaccination free by JBF at HIYAAS Clinic & Surgical Centre for Pets, Ghoramara, Guwahati-Assam
2. You can take advantage of sterilizing your pet at HIYAAS Clinic & Surgical Centre for Pets, Ghoramara, Guwahati-Assam