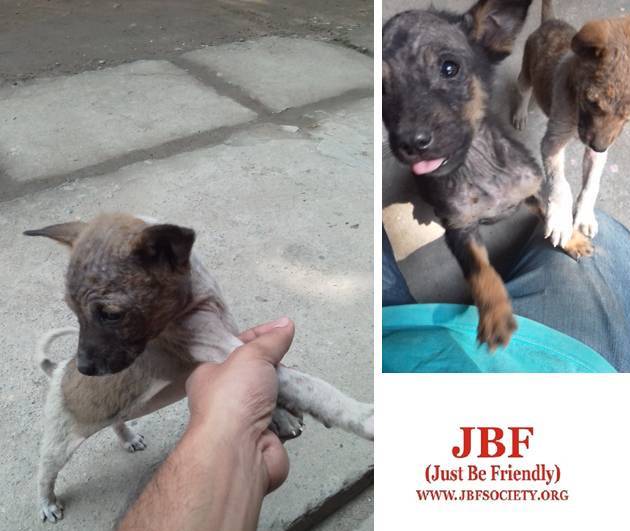 These four little puppies, almost 2 months old are homeless and looking for their mother who went missing recently.
It would be so nice if we can find someone to adopt them.
They can have a forever home.
Come forward and adopt them urgently.
Gender: 1 Male, 3 Female
Breed: Indie
For adoption contact Alpana, Phone number: 6001503399
Location: Christian Basti, Guwahati.
FOR ADOPTION (PLEASE NOTE)
1. The ones who are willing to adopt shall get first Anti-Rabies Vaccination free by JBF at HIYAAS Clinic & Surgical Centre for Pets, Ghoramara, Guwahati-Assam
2. You can take advantage of sterilizing your pet at HIYAAS Clinic & Surgical Centre for Pets, Ghoramara, Guwahati-Assam