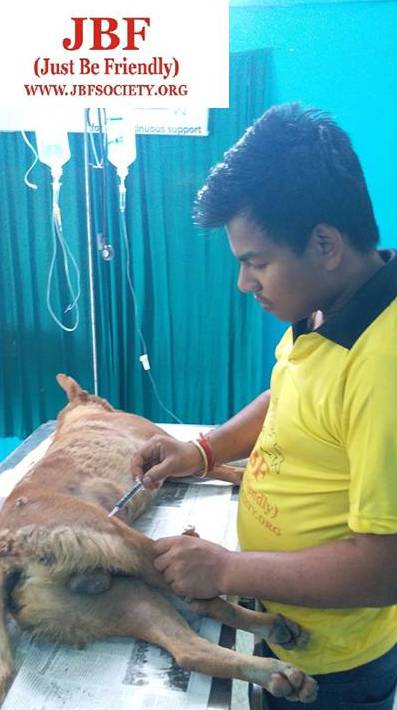 Rescue time: 11:30 am, Location Place: Near Govindam, Downtown, Guwahati
Today a street dog has been rescued by the team JBF from Downtown area. It was reported that the dog was hit by a car. On reaching the spot, people claimed that the dog was further beaten by a mentally unsound person. The dog is severely injured and is now under treatment. Though currently we are not taking any rescue cases in hand, as our team is busy working on ABC/ ARV cases, this case we just couldn't ignore.
It's sad that such hit and run cases take place every day. It's our appeal to everyone to kindly stop rash driving. Care, Compassion and Co-existence are the three C's that JBF believes in. Help us in making our Guwahati a better place. Stop rash driving, be kind to animals.