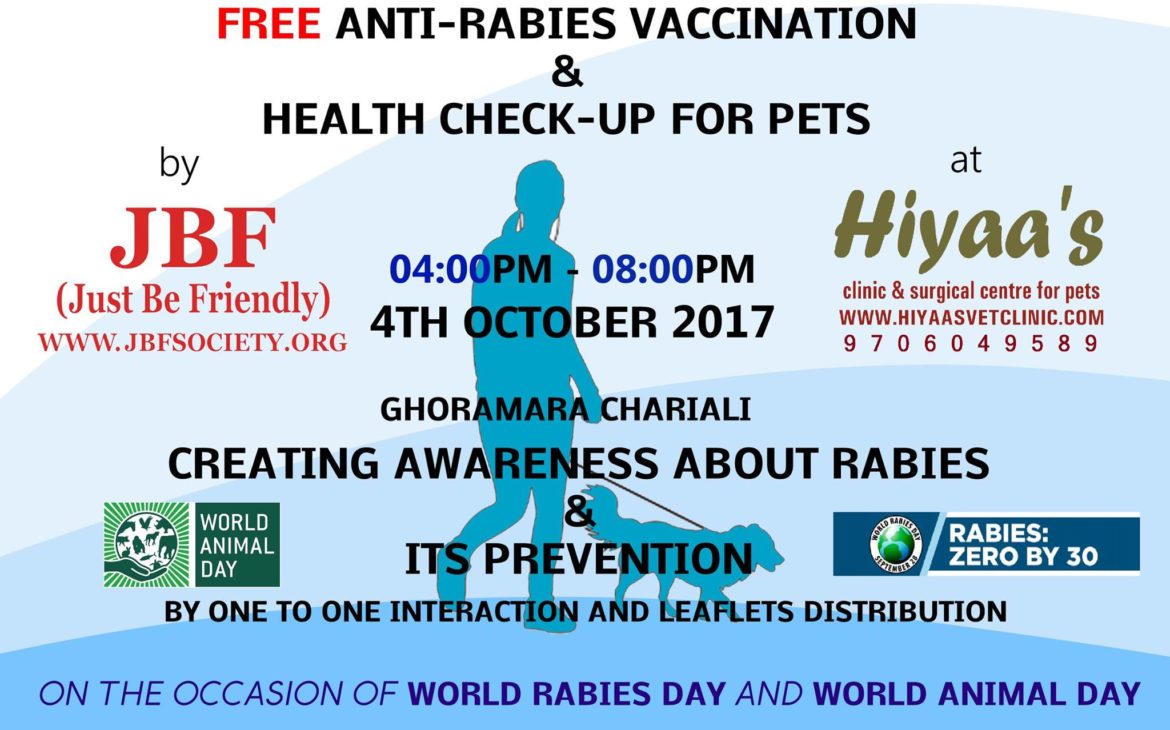 Be a responsible pet keeper and bring your pet for Free Anti-Rabies Vaccination & Health Check-up by JBF at HIYAA'S pet clinic Ghoramara Chariali, Guwahati today on 4th October 2017 from 4:00-8:00 pm
On the occasion of World Rabies Day & World Animal Day!
Your Pet! Your life! Your responsibility! Don't miss the opportunity be safe and keep your pet safe!!
SUPPORT US IN CREATING AWARENESS ABOUT RABIES & ITS PREVENTION.
For direction to the clinic #9706049589
Donate us at http://jbfsociety.org/donate/
Or Paytm at 995 444 9528