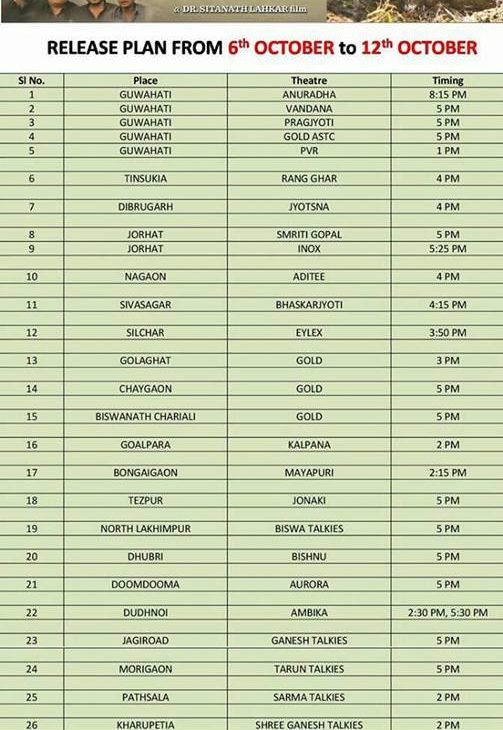 JBF being a social sector organisation for last so many years is deeply concern on the matter and wish this movie build a civilized thinking in the mind of people and remove this social evil from the root itself.
The eminent theatre personality and former Principal of Cotton College, Dr Sitanath Lahkar and Assistant director Trideep Lahkar have put lots of effort to bring forward the burning social issue and fact of the rural and village areas in front of masses.
Thousands of innocent lives have been lost as a result of this evil practice, where a large group of people, comprising mostly of illiterate villagers, participate under the influence of superstition.
JBF has a small contribution in completion of the movie by giving certification and permission for an animal character in the movie and also other supports required for the good cause.
Watch the movie and support to put end to this social evil prevalent in the society.
Wish Best of Luck for the success of the movie