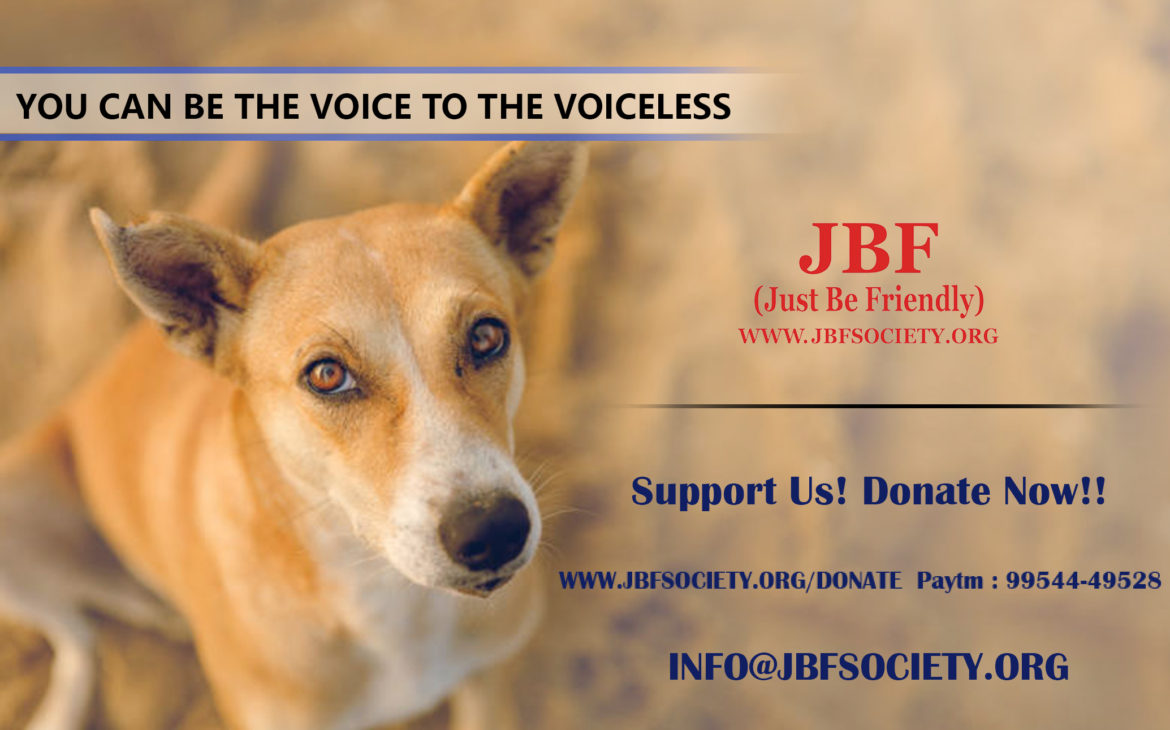 "Life's most persistent and urgent question is, what are you doing for others?" – Martin Luther King Jr.
Everyday people from in and around Guwahati reaches out to JBF (Just Be Friendly) for rescuing stray dogs who are battling with their lives in road accidents, other injuries, and emergencies. As team JBF is engaged in spay/neuter (Animal Birth Control) surgeries to find a long-term solution to street dog overpopulation and sometimes are unable to rescue at the moment, we ask the people to cooperate and bring the injured to our rescue centre.
It's overwhelming to see that some people never hesitate and immediately reach our rescue centre irrespective of that these stray dogs are not their pet dogs yet they care about them. Such selfless love for animals is what we are looking for. Your support is all we seek!
We at JBF, extend our support to these stray animals by helping them with the proper treatment during such accidental emergencies. JBF believes in care, compassion, and co-existence and it feels good to have a society which acts as a support system.
If we all work collectively and care for these homeless stray animals, if we all can be the voice to these voiceless, we can definitely make a change! And not to forget that there are still people who truly care and that goodness still prevails.
Help us with your support as JBF has a limited resource and staff.
How can you help: You can DONATE for JBF and show your support for these stray animals and JBF's mission.
Learn more about JBF at jbfsociety.org
Spread love and compassion. Erase Negativity. Also, cooperate and do your bit for a healthy co-existence.