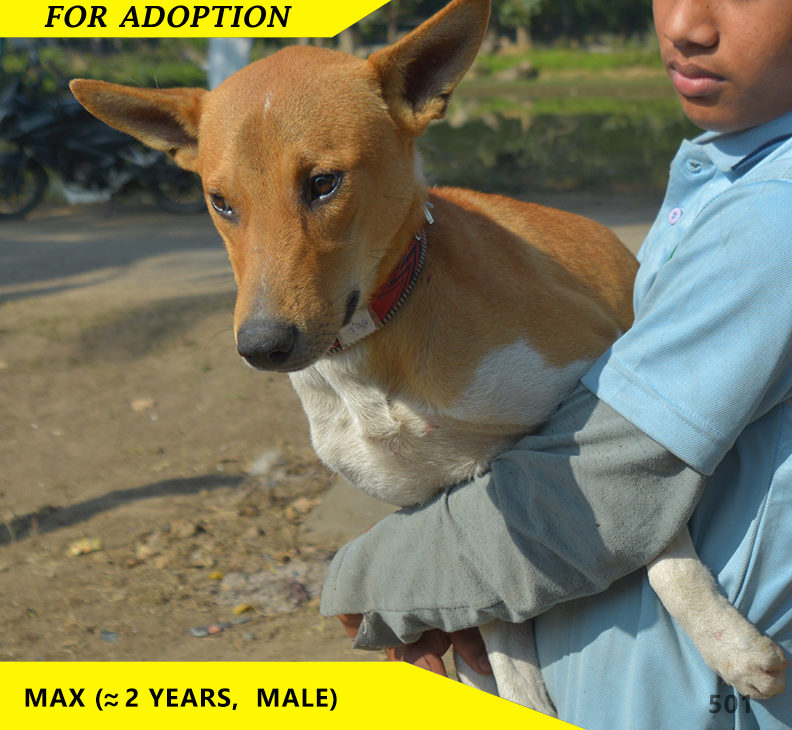 Hi friend, my name is Max and I am super sweet. I was living so happy with my family in my loving home. It was that fateful day when I was sleeping at the bottom of the stairs; suddenly some people came and grabbed me, tied me and my mouth and was put in gunnysacks and tightly tied up so that no one would hear my cries. I became helpless but there was no one who could help me.
When I reached the place I saw many friends of mine were also tied up in a gunny bag miserably. For how many days I cannot say but we were not given anything to eat and drink. I was clueless and could not catch what's happening around.
One day some people in a yellow T-shirt came and put all of us in a yellow vehicle, comforted us, opened our gunny bags and set us free. We were immediately given food and water and started our health check-up one by one.
But now for around two weeks, I have been kept in a cage. I am provided with food, medicines and other needs but still, I feel uneasy and feeling frustrated in confinement. I want to be loved like before, I want to play, I want to feel the happiness and once again I want a lovely home.
ADOPT ME, LOVE ME! I WILL LOVE YOU BACK TO THE BEST!!
DON'T SHOP………….ADOPT!