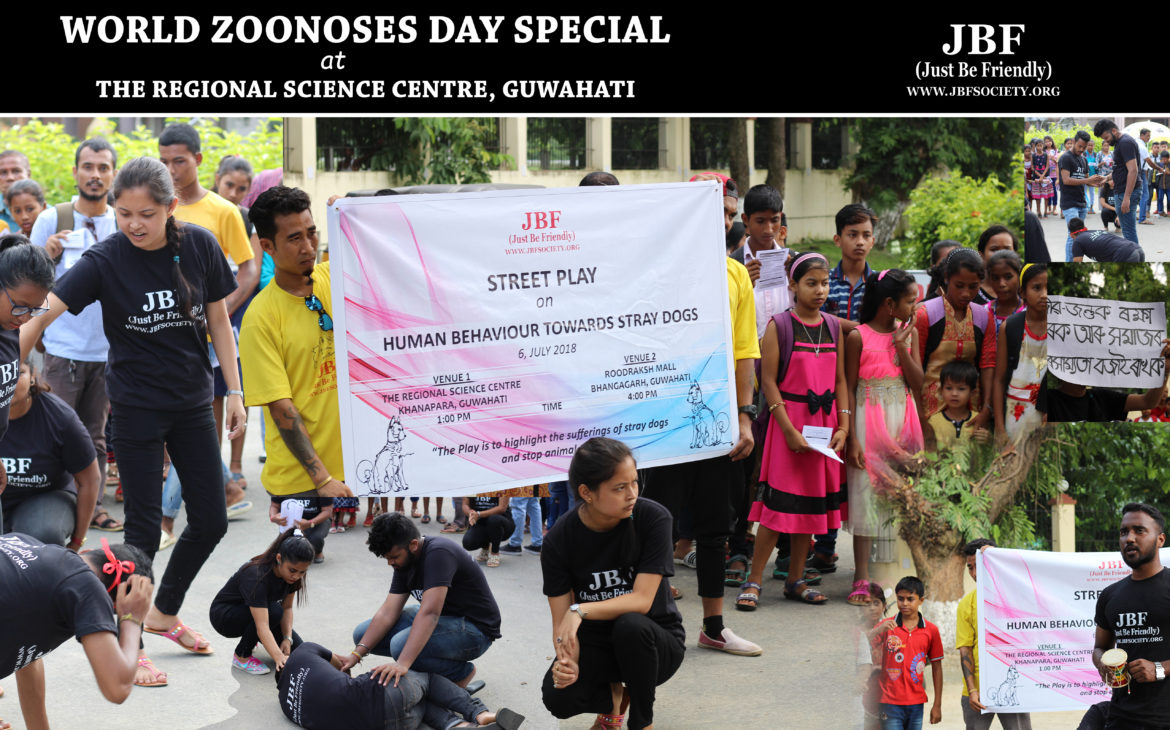 On the eve of World Zoonoses Day,i.e yesterday JBF organized a street play at The Regional Science Centre, Khanapara.
The street play titled, "Human Behavior Towards Stray Dogs", revolved around the theme of how the street dogs are treated by human beings in contrast to the treatment of pet dogs.
It aimed to create and spread awareness about the discriminatory behavior of humans towards street dogs.
But, we must understand that these voiceless animals need us. So it is our duty as a human being to keep an eye on them, their health.
Also, in order to prevent zoonotic diseases, a periodic vaccination is must. So step forward as an individual, work collectively, care and help these stray animals from zoonoses.

#spreadawareness
#worldzoonosesday
#coexistence
Special mention goes to the students of NERIM (JBF interns) who performed in this street play.
Also, we would like to thank the management of The Regional Science Centre, Khanapara.
A big thank you to all for cooperating with us!