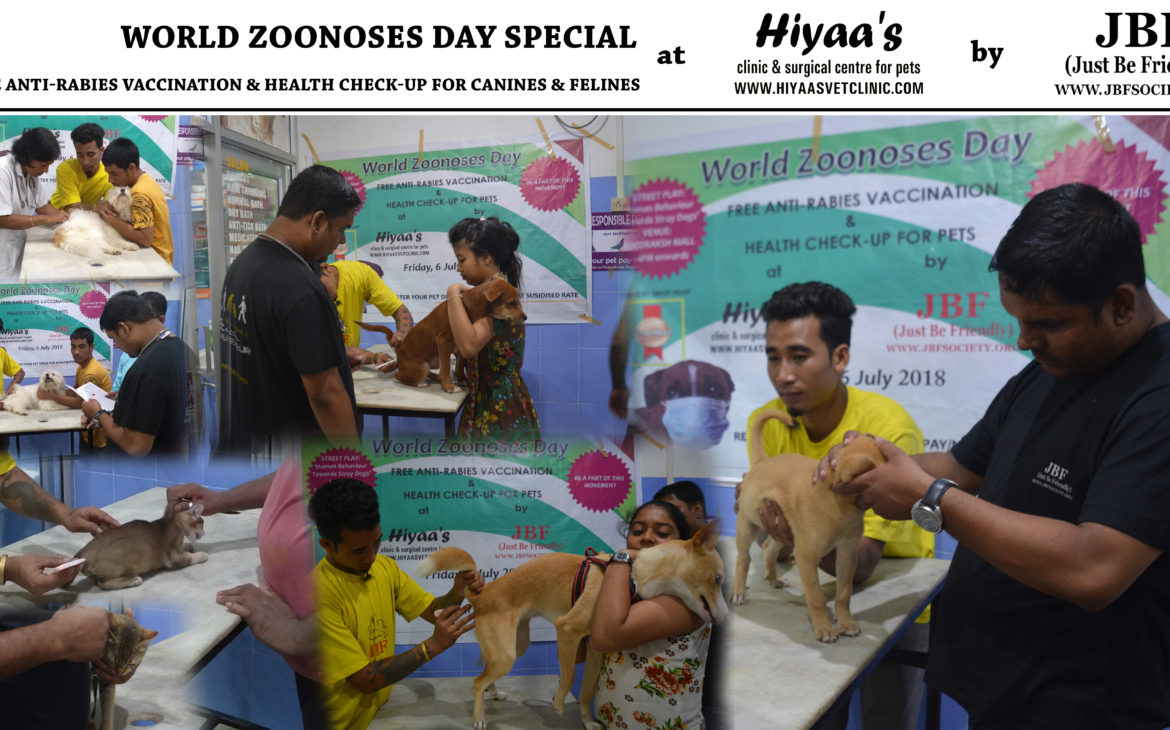 JBF in association with Hiyaas clinic & surgical centre for pets, provided free anti rabies vaccination and free health check-up for canines and felines.
In order to prevent zoonotic diseases, a periodic vaccination is must.
So step forward as an individual, work collectively, care and help these animals from zoonoses.