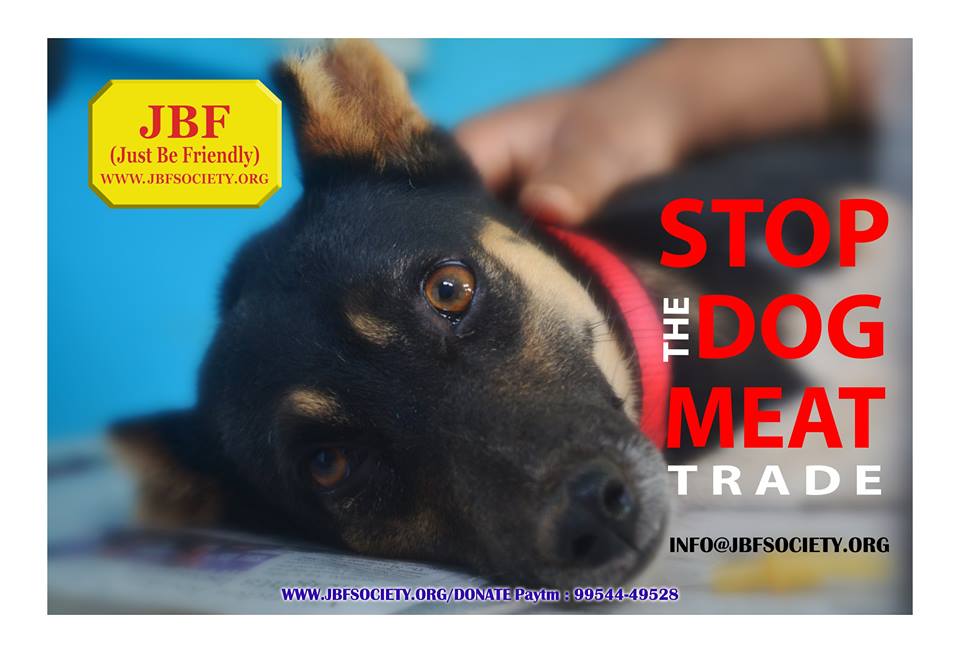 For some particular states and people like Mizoram and Nagaland, the entire North-East are termed as Dog Meat Eaters.
Dog Meat Trade is increasing day by day and people crosses all limits of cruelty. They catch the stray dogs, When they finally arrive at the dog meat markets, injured, dehydrated and exhausted, they are forced to watch in terror as other dogs are bludgeoned to death or thrown still alive into boiling water to remove their skins.
The dog who is our best friend, best companion and our protector at times are killed, slaughtered, trade, racked, with so much of cruelty.
Let come together to stop this cruelty and save our best companion from brutally killing! come forward to take an initiative.
Please donate! SAVE THE STRAY DOG FROM SUCH CRUELTY
Donate us at http://jbfsociety.org/donate/
Or Paytm at 995 444 9528