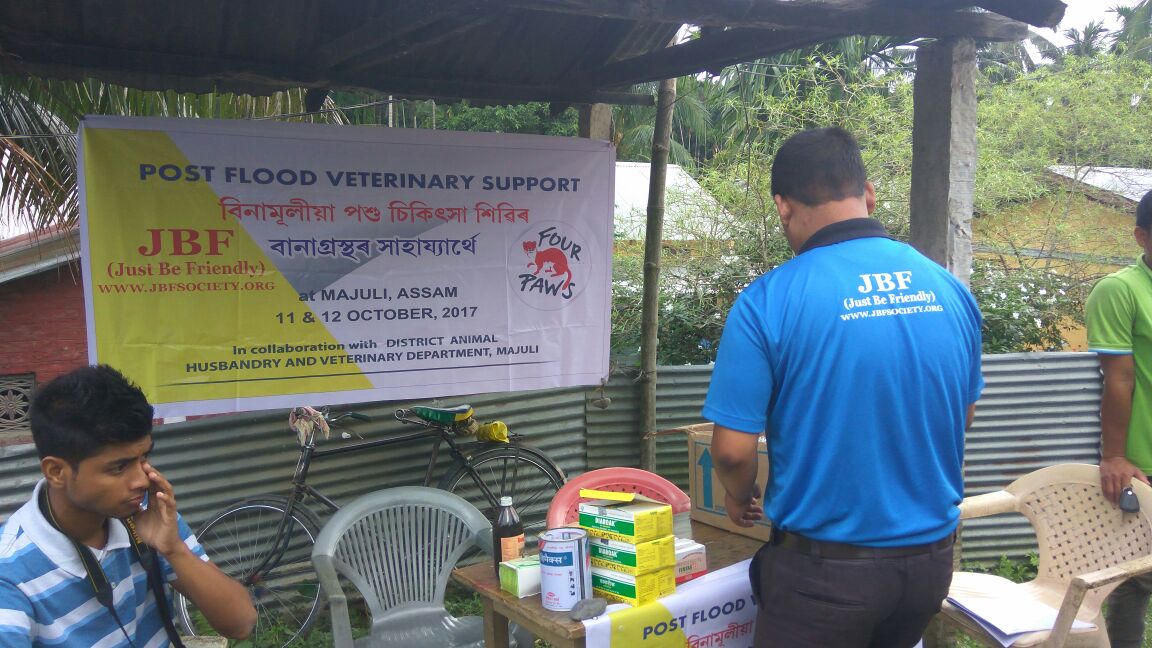 This is the largest flood camp of 2017 since Majuli (river island), found to be one of the worst flood-affected areas of Assam.
We will not only provide medicines, feed supplements but also vaccines against HS & BQ (Hemorrhagic Septicemia & Black quarter).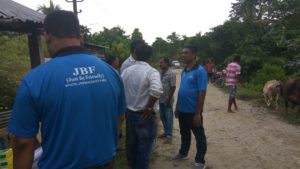 Initiatives that will benefit thousands of suffering animals in one go; the biggest step toward the safety of animals in Assam at the larger scope.
Thanks, to FOUR PAWS UK for the support. It is only because of your support, we are able to carry forward our plan successfully.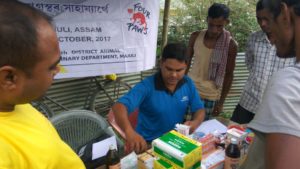 TAKE RESPONSIBILITY TO SAVE MAJULI ANIMALS!!
Donate us at http://jbfsociety.org/donate/
Or Paytm at 995 444 9528