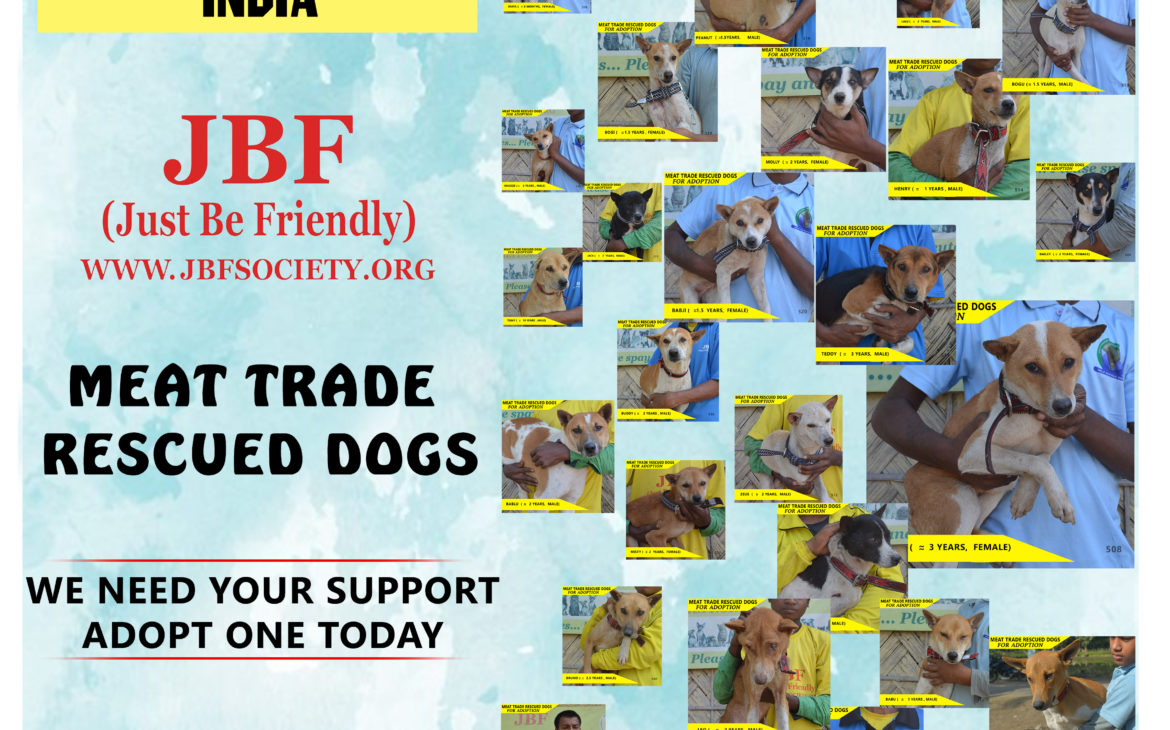 WHAT'S NEXT STEP? WHAT IS THEIR FATE NEXT!
You Love them! You speak for them! You are their Voice!
…till now only 4 of them (Bapji, Rocky, Maya & Copper) got adopted and went to there forever home to live with their compassionate family. 35 are still looking for a loving home!
Three of them already met their fate and went to the heavenly abode.
It's more than 2 weeks now, JBF is providing food, shelter, treatment and other requirements to the Meat Trade Rescued Dogs but they feel uneasy, frustrated, depressed and unwell staying in the confinement for long.
This is not only hampering JBF's ABC-ARV (Animal Birth Control & Anti-Rabies Vaccination) program but also not able to take any accidental rescue cases facing serious problems.
JBF took an initiative to help to protect and end illegal Dog Meat Trade but such responses really demotivate the team and their effort.
PLEASE! SUGGEST AND GIVE YOUR OPINION OR WHAT SHOULD BE DONE TO SAVE THEM!
AND, help them to get ADOPTED/RELEASE in safe place soon!