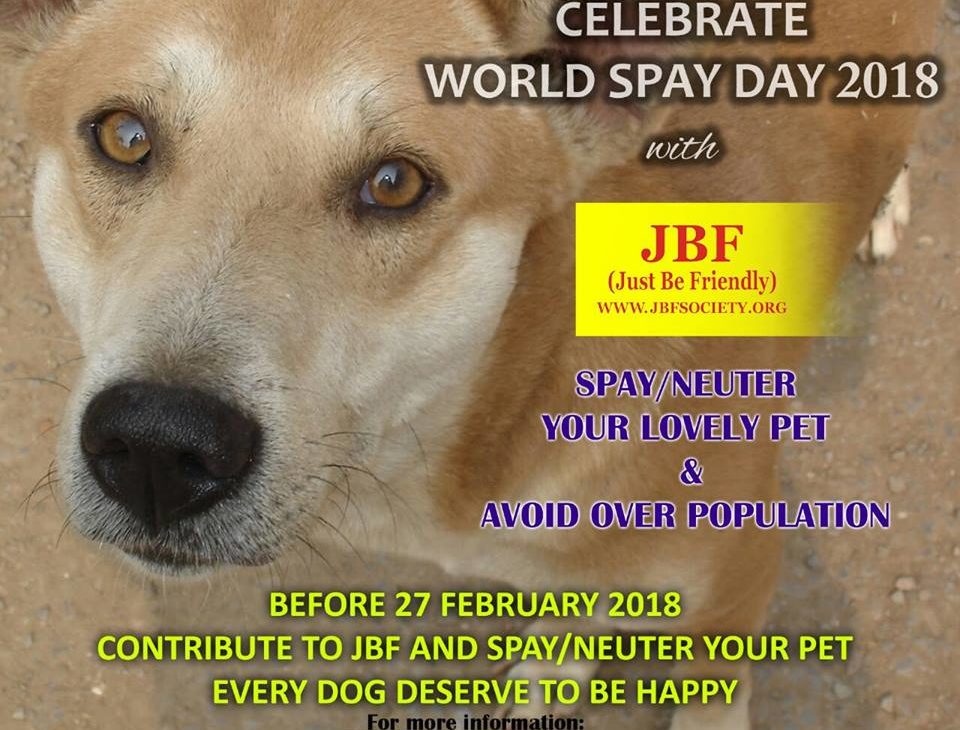 On the occasion of World Spay Day 2018, JBF is taking an initiative to build a Rabies free Assam by spay/Neuter both stray and pet lover.
Contribute to our effort and bring your pet to JBF Centre for sterilization. Take responsibility to create a safe and rabies Free State.
So, it's time to bring happiness to your loving animals. Grab this opportunity…!!! Register now…!!!
Call us at 9954449528 (Monday-Friday from 10:00- 04:00pm)…!!!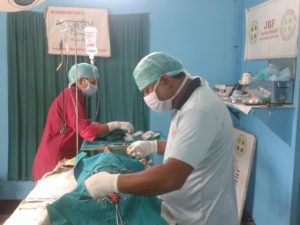 Also, to create awareness among the people, JBF will organize various activities and a video on YouTube portraying its activities on birth control operations and anti-rabies vaccination of stray dogs.
REQUESTING YOU ALL TO CONTRIBUTE FOR THIS EFFORT!
Please Donate http://jbfsociety.org/donate/
Or Paytm us at 9954-449528