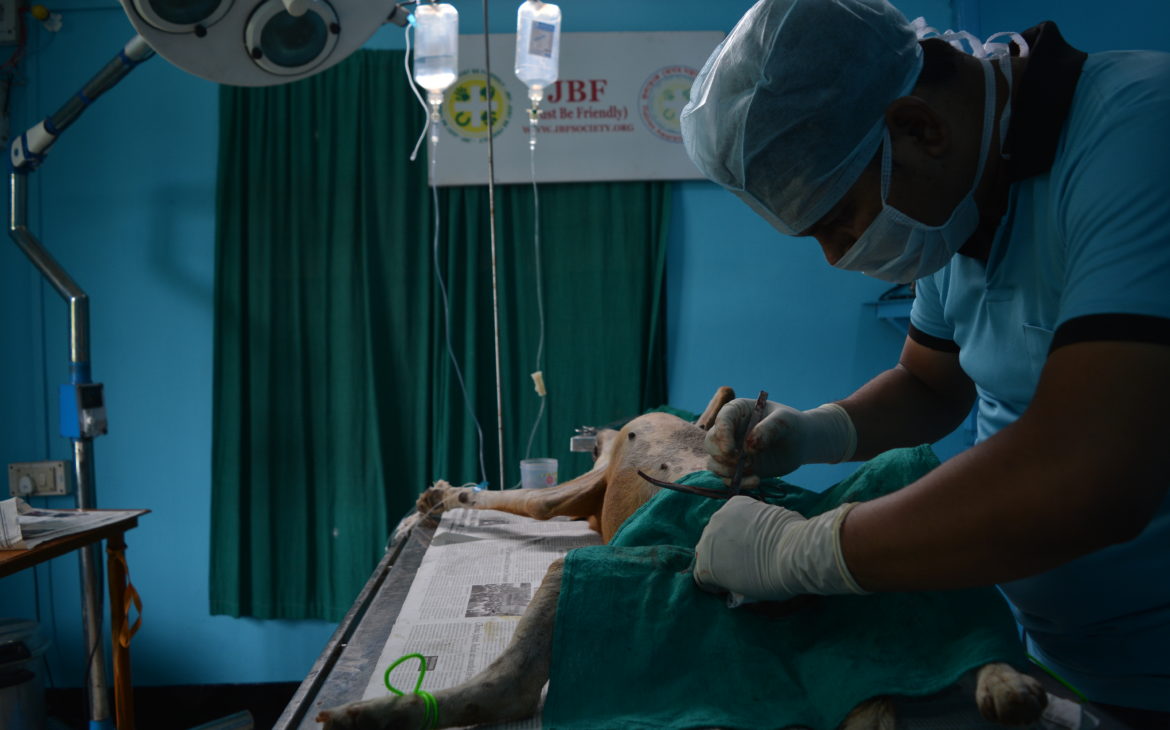 JBF is having Animal Birth Control & Anti-Rabies Vaccination Program 2017. Our team visit places and pick up the stray dog to operate them & give anti rabies vaccination as we believe that ABC is the solution to stop the over population of the dogs which creates other problems as well.
We picked up some dogs from fancy bazaar area on 18th July. The dogs are kept safely in our center and after the operation, they will be released to the same place (fancy bazaar). We get continues request from that area about the over population of the dogs hence we thought of operating those dogs (even if it does not come into our area) but to our surprise, there has been continues interference of people from the same place regarding the picking up of the dogs. Sensing the concern of the people, we explained them the procedure and even invited them to our center to inspect the operation. We do not allow anyone to enter the operation theater in the absence of the doctors. But today one lady from the same area visited our center and despite telling her that the doctors are not here, also we are not operating any dog until tomorrow, the lady enters the operation room. Not only this, without any permission she forcefully entered our cannel area where we keep the dogs. She created the nuisance for some hours for our people which not only disturbed the working environment but also scared the dogs.
Finally, we send our doctors in the spot to get into the situation. But this incident is unfortunate for us. Even though JBF is struggling to meet its need, the team works day and night for the welfare of the stray dogs in the city. Some people with the sole intention to create disturbance brings down our motivation. JBF is putting up two questions for such people-
If people are so concern about those stray dogs, why they are not bothered to vaccinate or sterilize them?
If something happens to the dog or if the dog bites someone and spread rabies in the area, will they take the responsibility?Creating disturbance for those who are working for a betterment of the society is easy but coming forward to help is hard. The concerned lady was not ready to listen to our side of the story and keep on screaming at our worker who is just a caretaker of the animals. These caretakers feed the dogs, clean their mess, wash them when needed, take care of them after the operation so that the stitches don't get infected. Do they deserve such kind of behavior from people who claim to be dog lovers?
After the operation, JBF makes sure that the dog is healthy to be released in the same place. Without the doctor's permission, no one has the right to take away the dog. I hope people will understand our work soon and stop creating trouble while working.