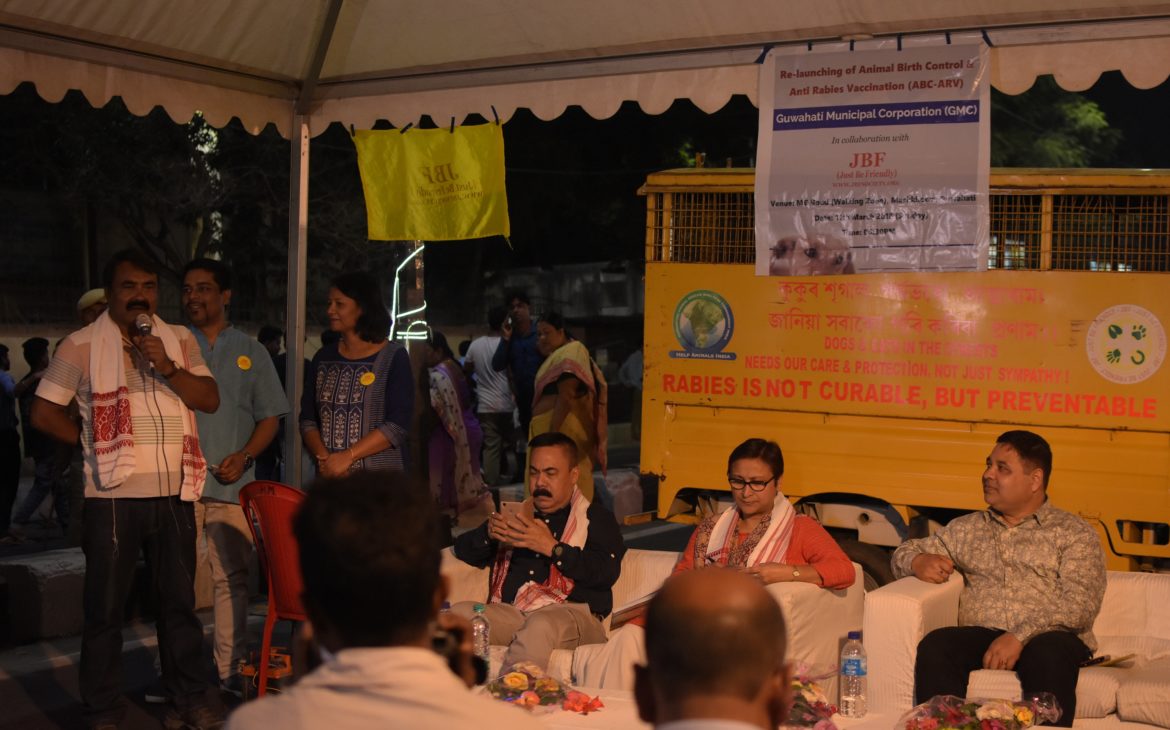 JBF in collaboration with Guwahati Municipal Corporation (GMC) conducted a Re-launching & awareness event at M G Road (Walking Zone), Machkhowa, Guwahati on 11 MARCH 2018. The event focused on creating awareness among common public regarding importance of Animal Birth Control & Anti Rabies Vaccination (ABC-ARV) in street/stray/community/homed dogs and involvement of people in the animal welfare movement.
The program was successfully re-launched and graced by the presence of dignitaries from Municipal Corporation, well wishers & general public.
Team JBF would like to thank Commissioner, Additional Commissioners & Veterinary officers of Guwahati Municipal Corporation, Media Personals, Renowned social entrepreneur Mr Syam Kanu Mahanta, Animal Lovers & public for making the event successful. JBF will need your blessings to accomplish the goal.
YOUR SUPPORT AND COOPERATION IS REQUIRED!
Please Donate http://jbfsociety.org/donate/
Or Paytm us at 9954-449528