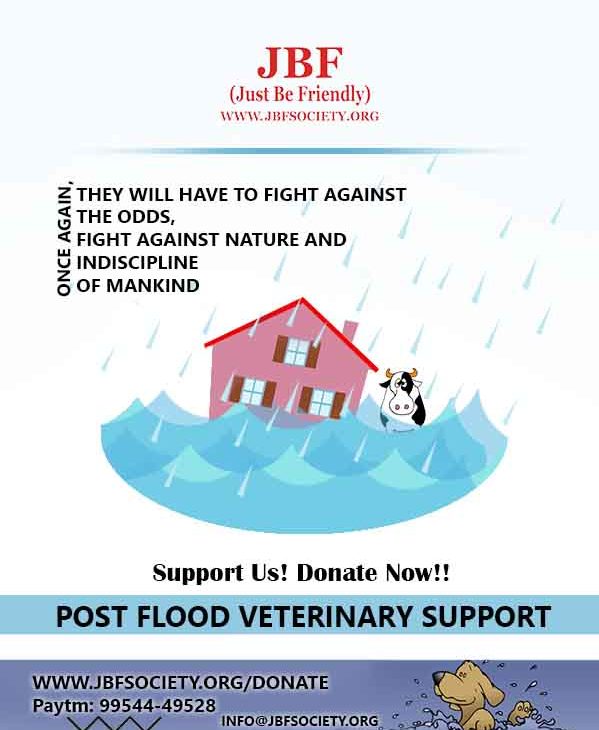 It's time when their eyes gleaming with innocence and fear would fetch for someone to save them!
The flood has struck our home! ASSAM!
Once again, they will have to fight against the odds, fight against nature and indiscipline of mankind.
We, at JBF are ready to fight against the odds for them.
For our dear animals, who are struggling with their life during this flood.
The flood has started and its only worsening every passing moment.The consistency in the rain in various parts of Assam has left everyone in a poor discomfort yet again. Though relief is being given to the people, we're thinking about the poor animals who are battling with their lives.
According to ASDMA (Assam State Disaster Management Authority) dated 17/06/2018, total number of 1,11,775 animals are affected and the total number of poultry affected has risen up till 1,04,680.
Though, the Government is doing its best for post-relief and other measures to tackle the situation, our prime concern lies for the animals. Every year we provide post flood veterinary support and vaccination to all these animals affected during the flood.
This time, we are gearing up again!
SUPPORT US!