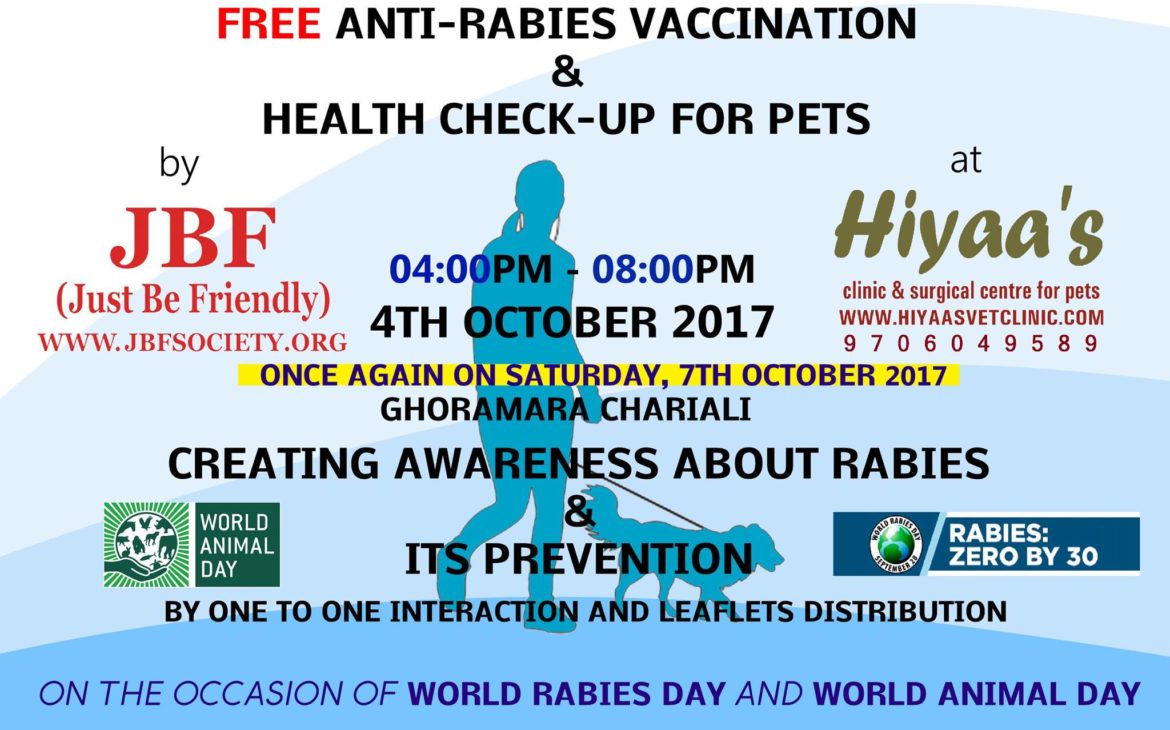 Seeing the positive response from people it is clear that people are getting aware with time.
An estimated of 59,000 people die from rabies across the world each year, with around 90% of these deaths occurring among children living in rural areas of Africa and Asia (World Health Organization'2016).
One death cases occur every 15 minutes worldwide and 99% human cases result from the dog bite.
Vaccination can save human life from serious health risk to Pets, Strays and Humans. Humane Dog Population Management (Animal Birth Control/Spay/Neuter) & Anti Rabies Vaccination (ARV) is the only solution to control RABIES!!
Support us in Building Rabies Free society by 2030. Bring your pet for vaccination and health check-up on Saturday.
BUILD A RABIES FREE STATE CALLED ASSAM
For direction to the clinic #9706049589
Donate us at http://jbfsociety.org/donate/
Or Paytm at 995 444 9528