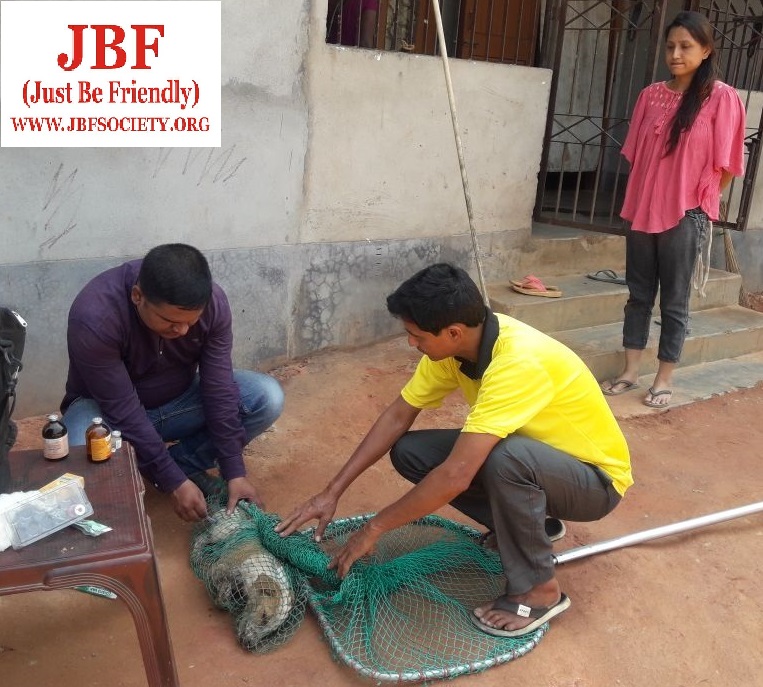 On receiving a request from an animal lover about Chicky, an adorable dog who was suffering from a heartbreaking condition, team JBF immediately reached Kahalipara for an on-the-spot-treatment. JBF team was surprised to see the crucial condition of Chicky. She had a fracture in the lower jaw, there was a large injury because of a dog bite, shivering continuously out of fever and pain, unable to stand and take food. She had tears in her eyes and wound in her body.
Her pain was such that we can't even imagine. Vets said that Chicky is lucky enough that it was World Stray Dog Day and we could manage to provide her veterinary support and save her.
Since, team JBF also is tirelessly struggling to control stray dog population and control rabies by spay/neuter/birth control and also by creating awareness among common public regarding importance of Animal Birth Control & Anti Rabies Vaccination (ABC-ARV) in street/stray/community/homed dogs and involvement of people in the animal welfare movement.
Now, Chicky is in better condition but will still need few more days to completely recover.
JBF is always active to help the suffering animals wherever and whenever necessary but constant cooperation and contribution from people is required at large.
DONATE US TO WORK HARDER AND SAVE MORE LIVES!
Donations through http://jbfsociety.org/donate/
Or Paytm us at 9954-449528