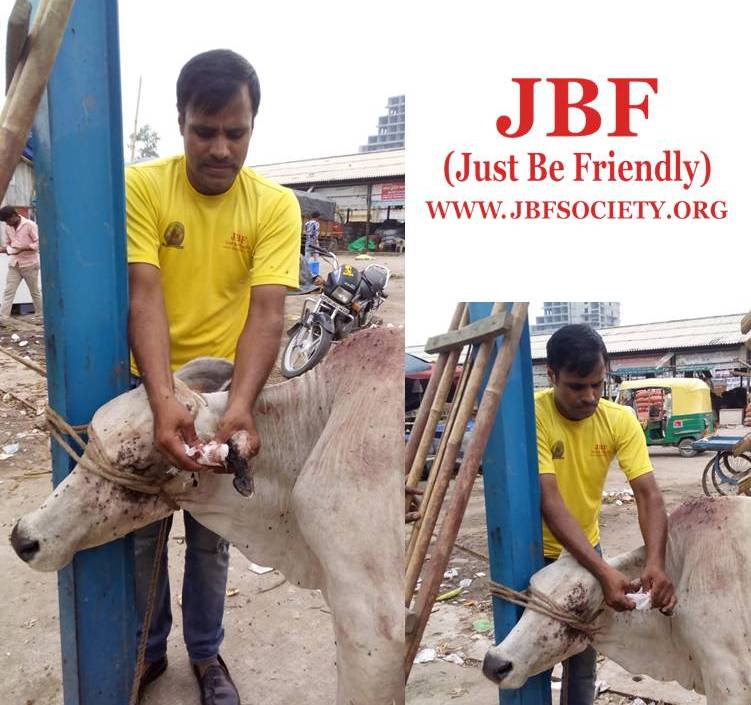 Some events can make roll down tears from our eyes. Animals who cannot express their pain but we as human beings have the ability to express and can make a difference in terms of co- existence with animals . Our team JBF is trying to do exactly on such direction by helping out the speechless animals who are in trouble.
One such incident happened in Ghaziabad near the Saibaba Mandir, where two cows got into fight and in that process, another cow, we would like to call her 'Angel' got injured. Her left ear got badly injured and was bleeding profusely.
We thank the person who informed the JBF Team for on-spot treatment and our team immediately drove to the site. Angel is still under JBF's care. Our team is visiting Angel twice a week. Angel is showing quick recovering.