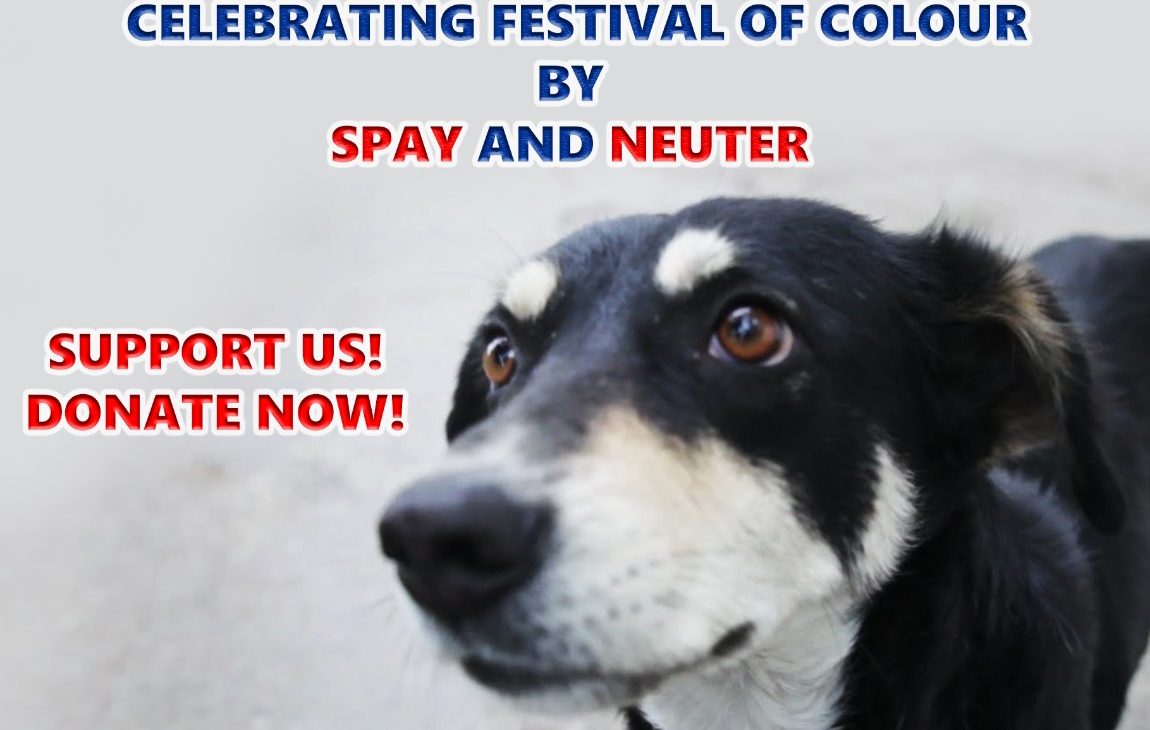 Team JBF will continue spay/neuter of companion animals, community and stray/street dogs during Holi in order to control their population, control Rabies and save their lives from being in shelter or meeting with any accident.
Take responsible to add colour in the lives of street dogs. Without you we cannot move a single step towards our initiatives.
DONATE US AND SPREAD HAPPINESS!
SPAY/NEUTER AND SAVE LIVES!!
Please Donate http://jbfsociety.org/donate/
Or Paytm us at 9954-449528