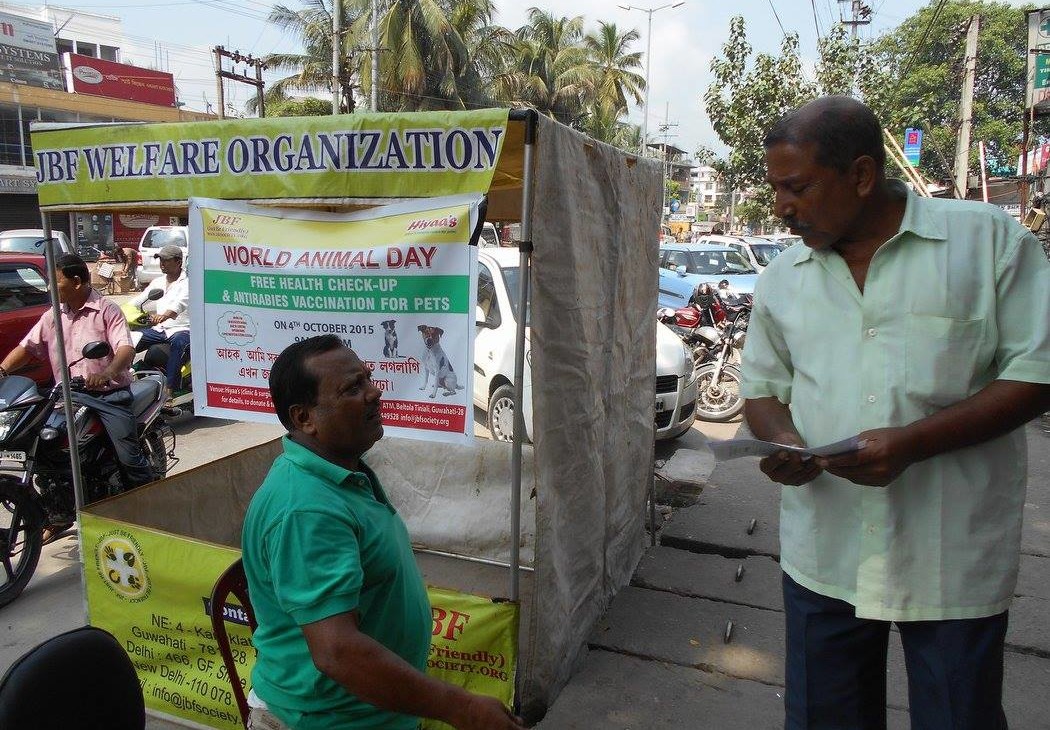 The day was very hectic for JBF organizing World Animal Day. The event started with a interaction with public, leaflet distribution, talking and taking care of pets, free health check-up + wellness care with free anti-rabies vaccination at Hiyaa's (clinic & surgical centre for pets).
The day continued with leaflet distribution at a very rush & famous weekly market area (Beltola Bazar) at a temperature of 32° C & 65% humidity which is quite intolerable in the month of October for Guwahatians.
Eventually the day ended with Animal Birth Control Operations at JBF centre for owned and community dogs.
JBF can't do alone, need your blessings & financial support; without which JBF can't move forward. Please donate!