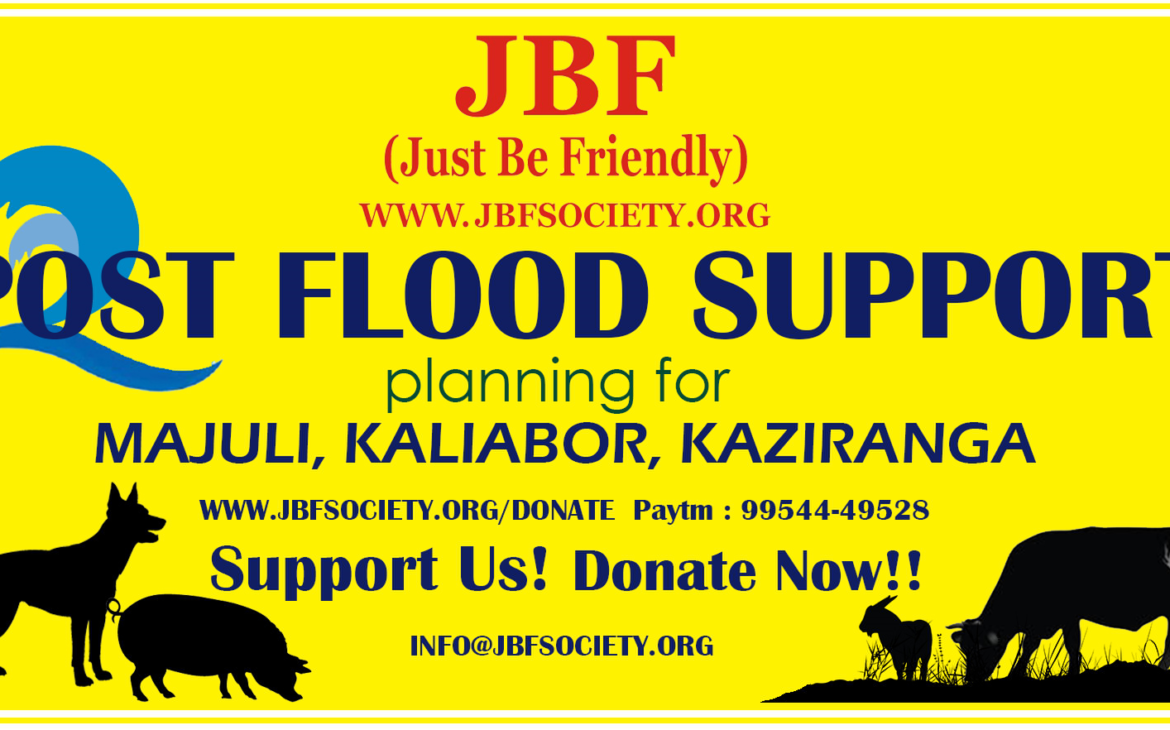 JBF is providing the flood affected animals with first aid, feed, and medicine for flood affected animals. During last three months the team organized 9 Veterinary care camps in three districts and served nearly 13000 animals. But still millions of animals are suffering from the disease like Diarrhea, Parasitic Infestation, Anorexia and Skin Infection etc.
This year the condition turned worst and most dangerous with water logging and high-level water from all small rivers and tributaries of mighty Brahmaputra. Also, quite a large number of animals (Big, Small, and Poultry) have been affected by flood disaster especially in lower Assam.
It's high time for each and every individual to come forward with a supportive hand to ease suffering animals from pain.
Your contribution and support are essential for JBF to carry forward the plan at earliest.
LET'S US TAKE RESPONSIBILITY TO SAVE OUR STATE RICHNESS! DONATE NOW

Donate us at http://jbfsociety.org/donate/
Or Paytm at 995 444 9528