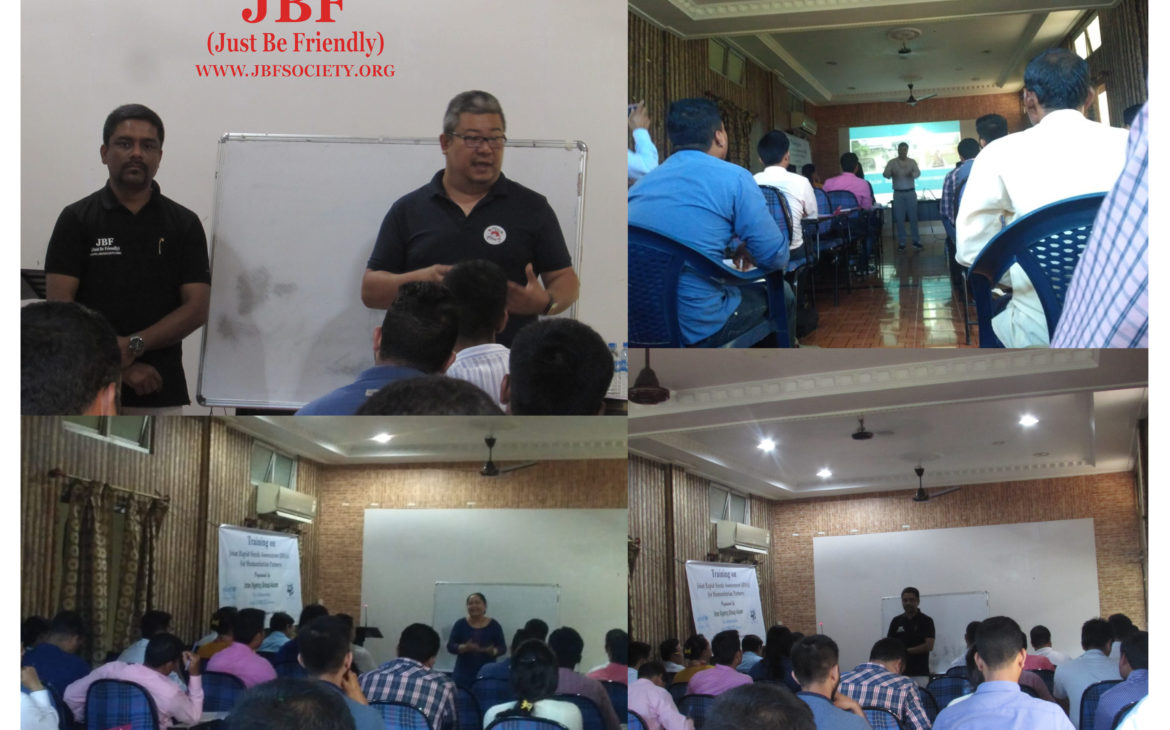 On 27th June, IAG organized a one-day training programme for Joint Rapid Needs Assessment. The programme started with an introductory session led by Mr.David Kujur (IAG), followed by other notable speakers like Mr. Anjan Bordoloi (Action Aid Association), Ms.Hema Das(The EAST), Mr.Anand Kanoo(UNICEF), Mr.Jackson Zee (Four Paws) ,Dr. Sashanka Shekhar Dutta from JBF(India)Trust and Dr. Mridul Kumar Deka.
The programme aimed to provide participants from different sectors with an inherent understanding of Joint Rapid Needs Assessment format and understanding and mechanisms of village and district level data compilation method during an emergency.
Topics like demographic profile, wash, shelter, water, health, and sanitation were further discussed. Other speakers spoke about their respective field and how that could be included in the coming rapid needs assessment format. Dr. Sashanka Shekhar Dutta and Mr. Jackson Zee discussed about the aspects of veterinary in the context of emergency. Mr. Anjan Bordoloi laid emphasis on the livelihood. Ms. Hema Das pointed out the problems faced by women and children during flood. She discussed the importance of protection of women and children and how JRNA can take this issue in consideration for their research. Dr. Mridul Kumar Deka focused on the importance of health, food and nutrition of the women and children evacuated during emergency. Mr. Anand Kanoo discussed the pros and cons of education as a part of emergency response. He also mentioned that even psychological or mental state of a person affected during a disaster should be keenly observed and must be immediately reported, which can also be included in the JRNA report.
As an animal welfare organization, our prime concern lies in various issues related to animals affected during disaster. Animals are somehow neglected or not given much importance during such emergencies. We need more animal safety groups and other organizations to reach out the severely affected animals and also a proper compilation of data is required for rapid need assessment of animals affected.
Overall, this one day training programme was quiet enriching and helpful. Everyone shared their ideas and experiences with the participants in order to bring out a certain change and development in the Rapid Need Assessment methodologies.
We would like thank IAG,Assam for conducting this training programme.