Rabies Control (Spay/Neuter/Animal Birth Control)
Roughly 36% of the world's rabies deaths occur in India each year, most of them come in contact with infected dogs (WHO figures). Between 30% and 60%, the victims of dog bites are children under the age of 15 in countries where rabies is endemic.  Assam is one of the worst affected states in India due to its wide tracts of wildlife and dense human population. The rapid urbanization and encroaching of wild spaces has made the problem of rabies acute.
In order to keep the canine population in check, the only method JBF uses is Spay/Neuter form of Animal Birth Control. It is believed to be the most humane method available.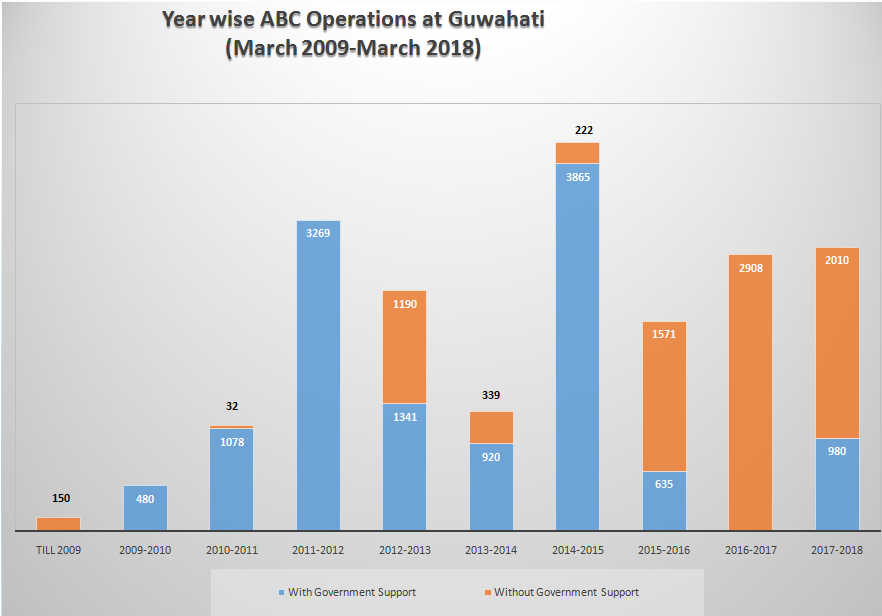 JBF has been working with Guwahati Municipal Corporation (GMC) since 2009 under the ABC program (first of its kind in the seven states of the North-East region of India) and have successfully operated more than 19000 dogs till December 2017. But, Since May 2016, JBF had to continue its effort without the support of GMC. But due to many hurdles & financial crunch, the program was on halt from GMC side but now it is a happy moment to celebrate for the street/stray dogs that Guwahati Municipal Cooperation has come up again with a commitment and re-launched the ABC-ARV program.
To expand the working arena further, JBF has signed a MoU with Jorhat Municipal Board (JMB). In December 2012, with the co-operation of the district administration and the Veterinary department, JBF launched the ABC-ARV program in Jorhat.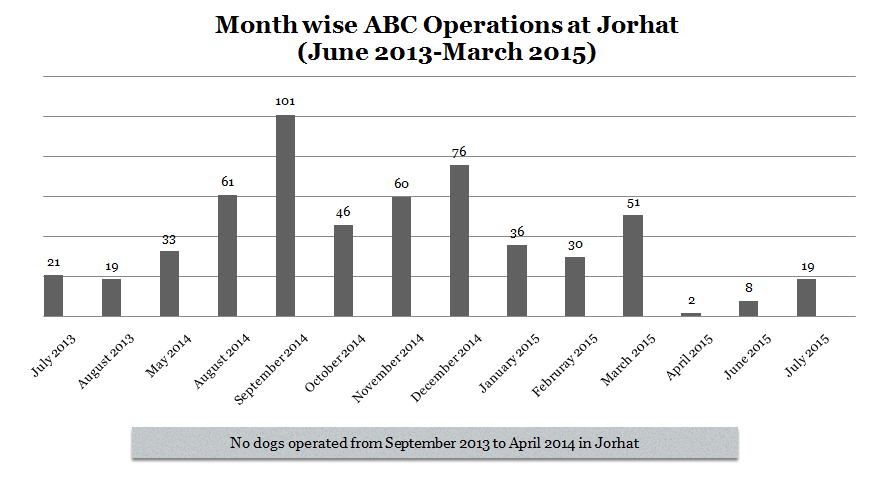 JBF believes that the war on rabies requires added impetus; therefore, we are doing our best in undertaking Anti-Rabies Vaccination programs all over Assam. In addition, the animals treated in JBF's mobile clinic receive both anti-rabies vaccine and Spay/Neuter interventions before being released.
Guwahati Municipal Corporation and & Jorhat Municipal Board have acknowledged JBF's initiatives and have signed a MoU on this crucial intervention for collaboration.