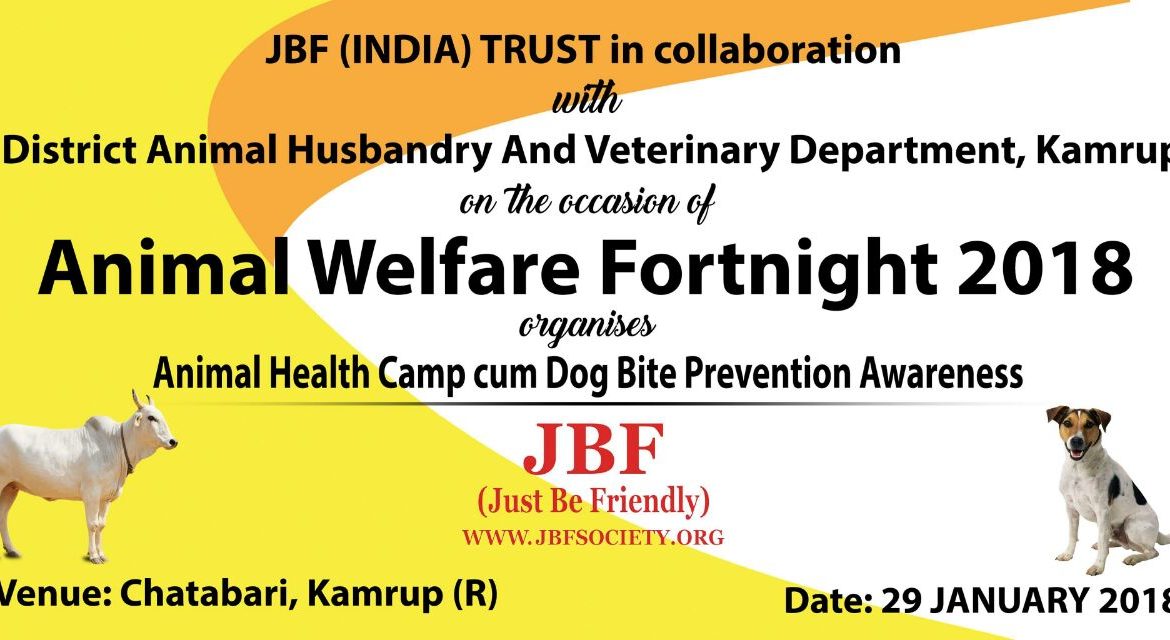 JBF (INDIA) TRUST in collaboration with District Animal Husbandry and Veterinary Department, Kamrup organises Animal Health Camp at Chetabari, Kamrup (R). Also conducts an awareness campaign on Dog Bite Prevention.
There is an outbreak of FMD (Foot Mouth Disease) in the village which turned worst with time pace. With the support received from District Veterinary, team JBF provides veterinary support to infected animals.
Your contribution is needed!
DONATE NOW: OUR RESPONSIBILITY TO SAVE OUR STATE RICHNESS!!
Donate us at http://jbfsociety.org/donate/
Or Paytm at 995 444 9528