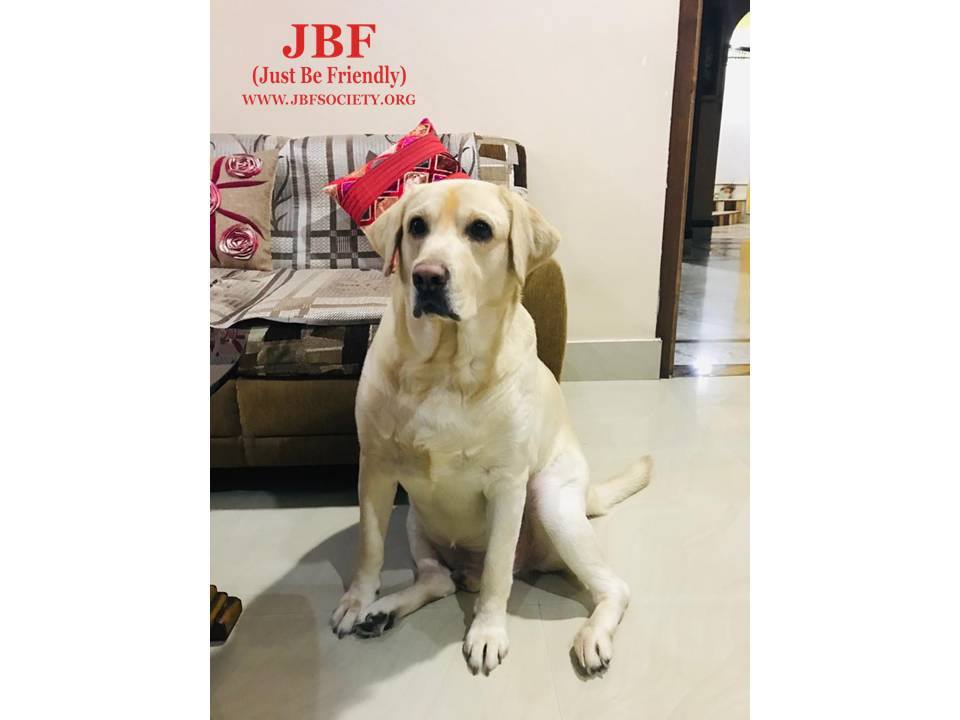 Isn't he adorable???
This adorable dog in the picture is Jacky. Due to severe illness Jacky breathed his
last on 29th March 2019.Jacky was very playful and friendly in nature.
Amit Singh, his pet parent, was extremely attached to Jacky. Hence in the memory of Jacky,
Amit and his friends has visited the admin office of JBF (India) TRUST and donated around
15kg Pedigree as a token of love.
JBF expresses heartiest condolence for the loss of Amit.