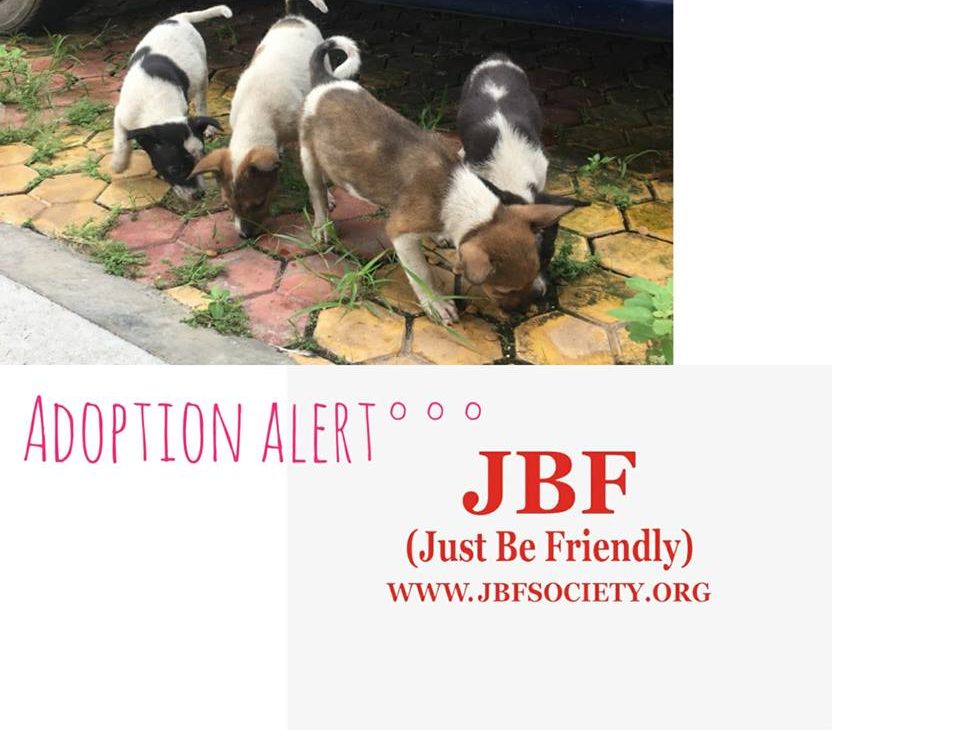 Oreo, Mini and Coco are healthy, adorable female local puppies. Only 2 months old! Currently inhabiting in a residential complex at Bhetapara, the residents over there are creating a ruckus.
A lady approached JBF for adoption of these puppies so that they are not chased away to streets. Kindly, adopt them today and save them from being on the streets.
They deserve a loving home.
(PS: the second puppy from the left has been adopted)
For Adoption Contact, +918011929542