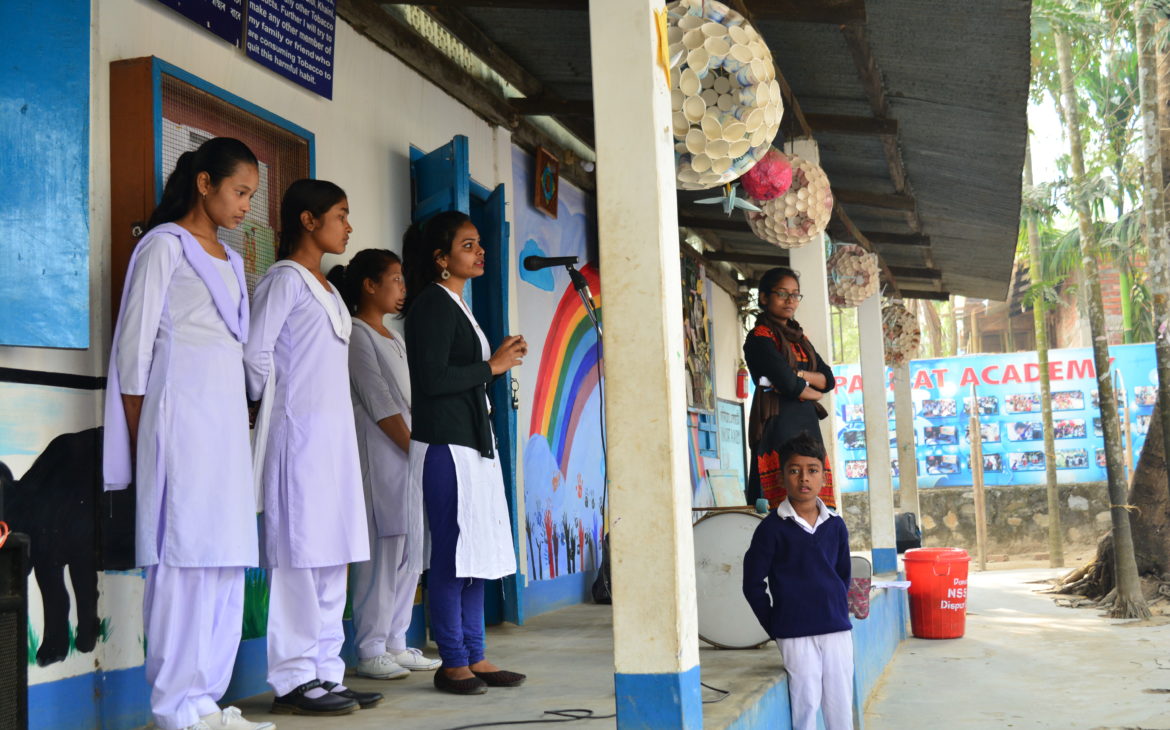 Thanks to Mr Uttam Terron, Parijat Academy, a school for underprivileged children for taking up the initiative and motivating the students and the community people too for coming up with the adoption of the dogs rescued from Meat Trade last month. 10 rescued dogs (SADIE, BAILEY, HENRY, TOMY, MISTY, BHOLI, TINKU, LALI, JACK, JACKY) have been adopted yesterday. The student community and the community people have taken the responsibility to take care of them, love them and feed them. JBF named the drive as "Community Adoption," where no one is the individual keeper of the dogs.
After the dogs got adopted at 7 am yesterday morning, the JBF Team also conducted an awareness campaign and visited the Parijat Academy and delivered lectures, discussed on various issues related to animals in their morning assembly. Topics mainly covered were 'Dog Bite Prevention', 'Rabies Control', 'Preventing Animal Cruelty in Society', 'Compassion towards animals', 'Adoption of local dogs', etc. Once again thanks to Parijat Academy for offering their invaluable time in Morning Assembly.
Team JBF is very happy to help the dogs in finding them a new place surrounded by loving, compassionate people and Nature with no Confinement, no Frustration but Freedom!