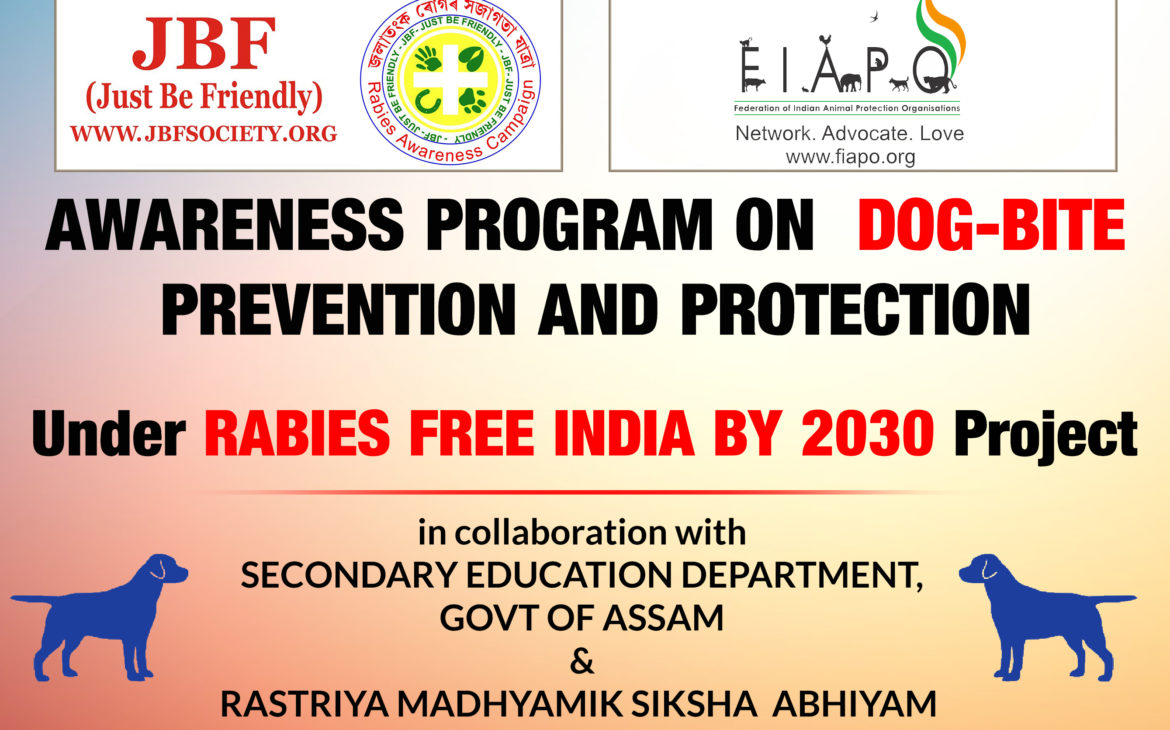 The public in Guwahati is largely scared of dogs, especially ones that live on the street that is because they are not taught about dog behavior in schools and colleges. They are not taught about how to avoid dog-bites, and what to do in the event of such an incident. They are not taught about the incidence of rabies and how to identify a rabid dog. Along with a dog-bite comes fear, resentment and anger and when these sentiments are not adequately addressed, they escalate.
As a part of the project, team JBF conducts education and awareness program on dog-bite prevention in the government schools of Guwahati City. The recent intervention was on Friday, the 16 FEBRUARY 2018 in two schools.
During the morning assembly team JBF reached Kerakuchi Primary School and conducted an awareness campaign by delivering lectures, discussing one to one about various issues related to animals in their morning assembly. Topics mainly covered were 'Dog Bite Prevention', 'Rabies Control', 'Preventing Animal Cruelty in Society', 'Compassion towards animals', 'Adoption of local dogs' etc.
As students are the change agents to build a better coexistence for animals, taking a new vision in mind with a mission to create a Rabies Free Assam, team JBF reached at two schools of Guwahati and conducted an education programme.
JBF will also organize more educational sessions regarding dog bite prevention and other animal issues in coming days and this will be a continuous process to prevent Rabies.
JBF is continuously bringing about a change in society through various activities and educational program but WITHOUT YOU JBF CANNOT MOVE A SINGLE STEP FORWARD!.
TAKE RESPONSIBILITY TO CREATE A RABIES FREE ASSAM! DONATE NOW
Please Donate http://jbfsociety.org/donate/
Or Paytm us at 9954-449528