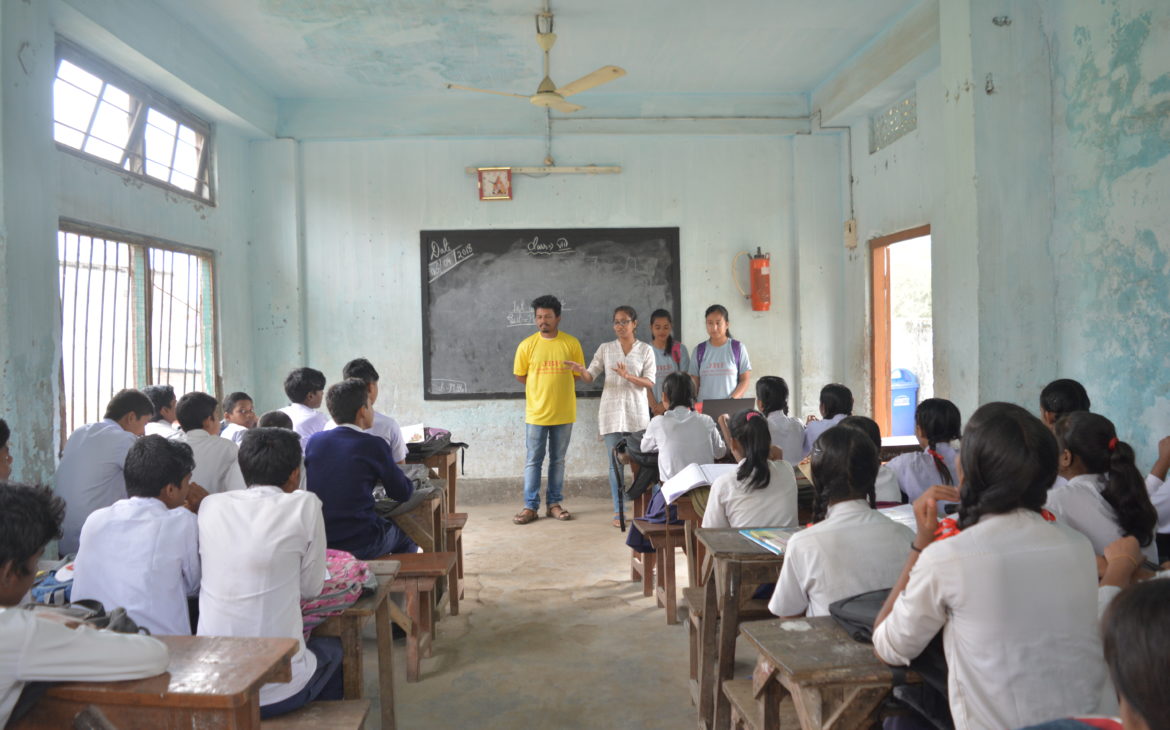 As part of the mission, team JBF conducted educational and awareness program on prevention of dog-bite and rabies in the government school of Guwahati City. The recent intervention was on Friday, the 6 MARCH 2018.
JBF reached Janata Hindi Vidyalaya and conducted an awareness campaign by delivering lectures in 3 combine classes. More than 180 students from the school attended the educational session. Various issues related to animals and its deadly disease rabies was covered like 'Dog Bite Prevention', 'Rabies Control', 'Preventing Animal Cruelty in Society', 'Compassion towards animals', 'Adoption of local dogs' etc.
Along with educational session, students were made aware through discussion session and leaflet distribution. It was seen that children were very enthusiastic to know more about Rabies and its prevention since they hardly had any knowledge about deadly disease rabies. They also had numbers of queries which was cleared during the program.
Students are the change agents of our society to build a better coexistence for human and animal too with a fresh idea, diverse talent, and determination in mind to change the society. Taking a new vision in mind with a mission to create a Rabies Free Assam JBF is focusing on children.
JBF will also organize more educational sessions regarding dog bite prevention and other animal issues in coming days and this will be a continuous process to prevent Rabies.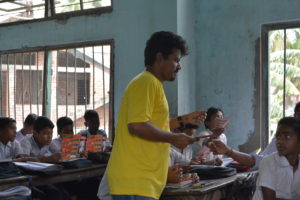 YOUR SUPPORT AND CONTRIBUTION MOTIVATES US TO WORK HARDER FOR ANIMAL WELFARE!
TAKE RESPONSIBILITY TO CREATE RABIES FREE ASSAM! DONATE NOW
Please Donate http://jbfsociety.org/donate/
Or Paytm us at 9954-449528