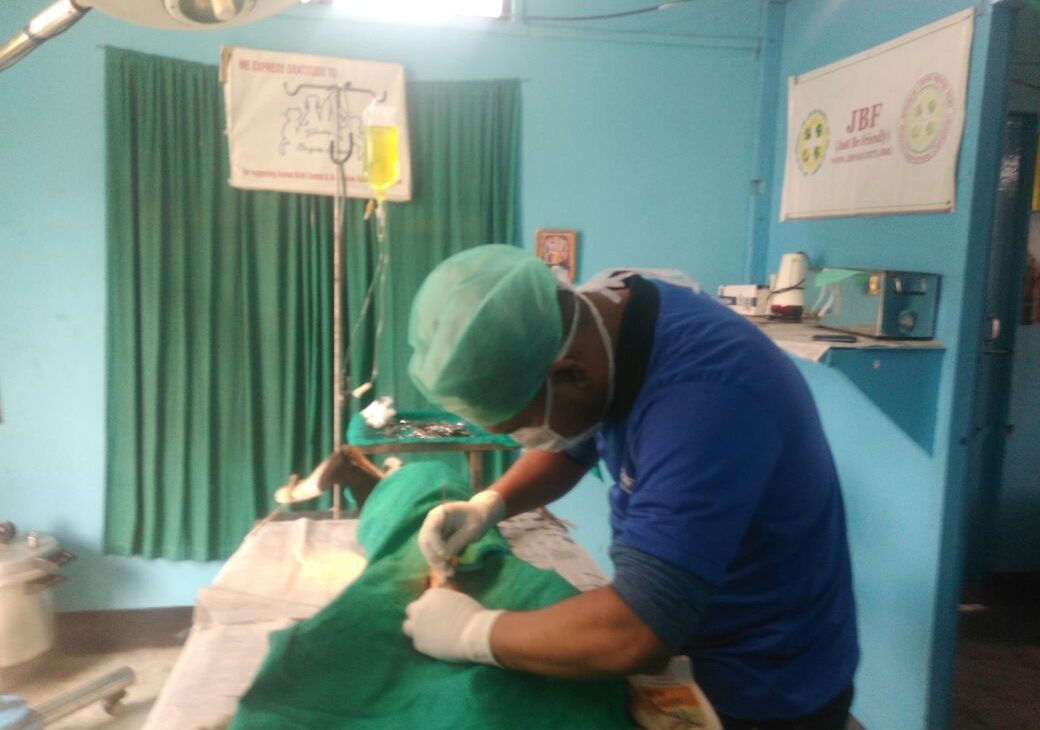 World Spay Day is an event, which draws attention to spay/neuter our companion animals, community (feral and stray) cats, and street dogs in order to control their population and save their lives from being in shelter, control animal cruelty or meeting with any accident. This time it is on 27th February 2018.
On the occasion of World Spay Day 2018, JBF has started ABC-ARV (animal birth control/spay/neuter & anti rabies vaccination) from 24 JANUARY 2018 at Guwahati, Assam. And every day around 25 to 30 stray dogs are picked up from the different location of Guwahati and are brought to JBF centre, performed birth control surgeries, post-operative care is taken and released back at the same place of pick up.
JBF is also going to have birth control operation of your pet dogs at subsidized rate, and of your community dogs based on your support.
So, it's time to bring happiness to your loving animals. Grab this opportunity…!!! Register now…!!!
Call us at 9706049589 / 9954449528 (Monday-Friday from 10:00- 04:00pm)…!!!
Also, to create awareness among the people, JBF will organize various activities and a video on YouTube portraying its activities on birth control operations and anti-rabies vaccination of stray dogs.

REQUESTING YOU ALL TO CONTRIBUTE FOR THIS EFFORT!
Please Donate http://jbfsociety.org/donate/
Or Paytm us at 9954-449528