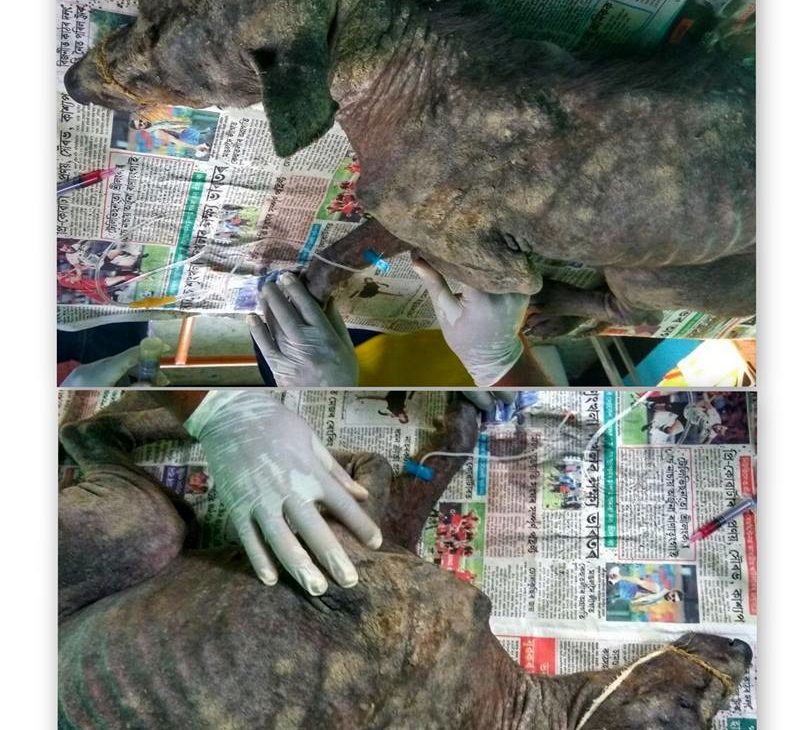 A group of animal lovers requested JBF for the urgent treatment as Blacky was in very bad shape with the severe skin infection. Complete loss of hair, red patches, skin turned harder; what not had happened with Blacky's skin!!.
JBF reached the spot and brought him to the centre. Vets immediately treated Blacky with injectables.
A kind hearted security guard of a flat near to Blacky's pick up point has agreed to provide oral medication to Blacky as she will need few more days to completely recover.
Your help motivate us to save many lives like Blacky, PLEASE BE OUR SUPPORTER
Donations through http://jbfsociety.org/donate/
Or Paytm us at 9954-449528
#OnTheSpotTreatment #MobileVeterinaryClinic