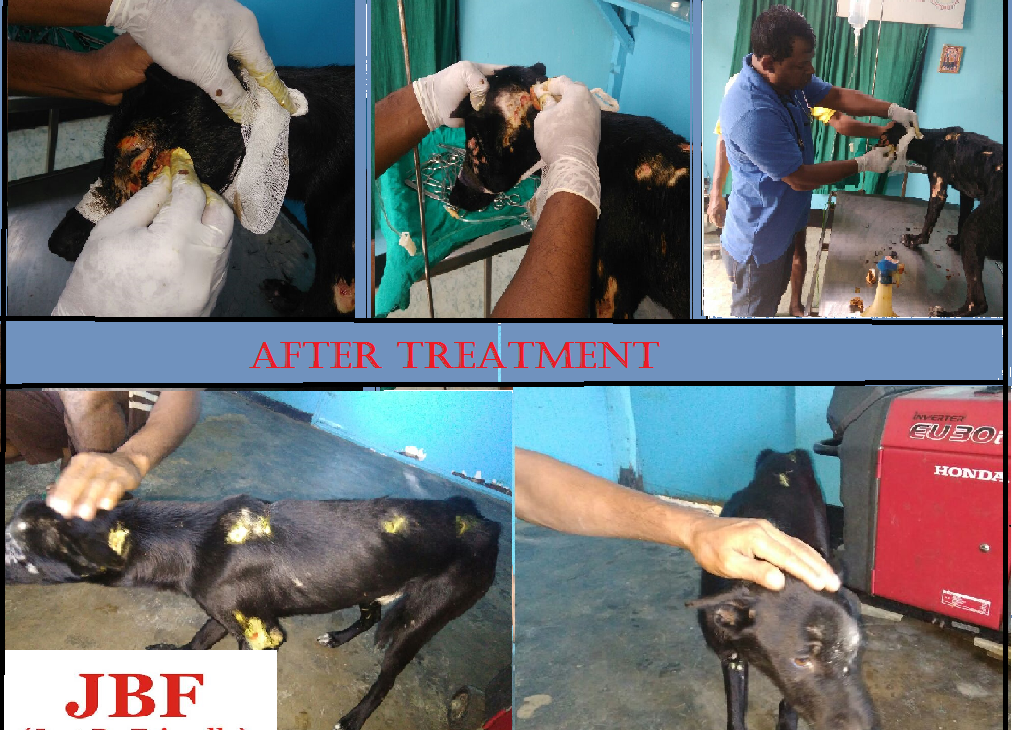 It was during Diwali his entire body was burned by the cracker. When team JBF reached Ulubari to rescue Oscar, our team members were shocked thinking about to what extent the human can be cruel to animals. He was in a very heart-breaking condition. Cracker had burned almost all parts of his body, his eyes, his neck; his legs were burned.
Oscar was brought to JBF centre at around 9:00 pm and immediately started treatment. He was under medication & observation at JBF centre for about 3 weeks.
Vet at the centre informed, "Oscar was suffering from intense pain because of burn in several parts of the body. But after long aggressive treatment, Oscar is recovering.
Oscar will be released very soon.
But we will achieve success only when people become sensitive enough to feel the pain of animal and also realize that Diwali is a festival of love, not the hatred.
BE OUR SUPPORT TO SAVE MANY MORE LIVES LIKE OSCAR!
Please donate through http://jbfsociety.org/donate/
Or Paytm us at 9954449528