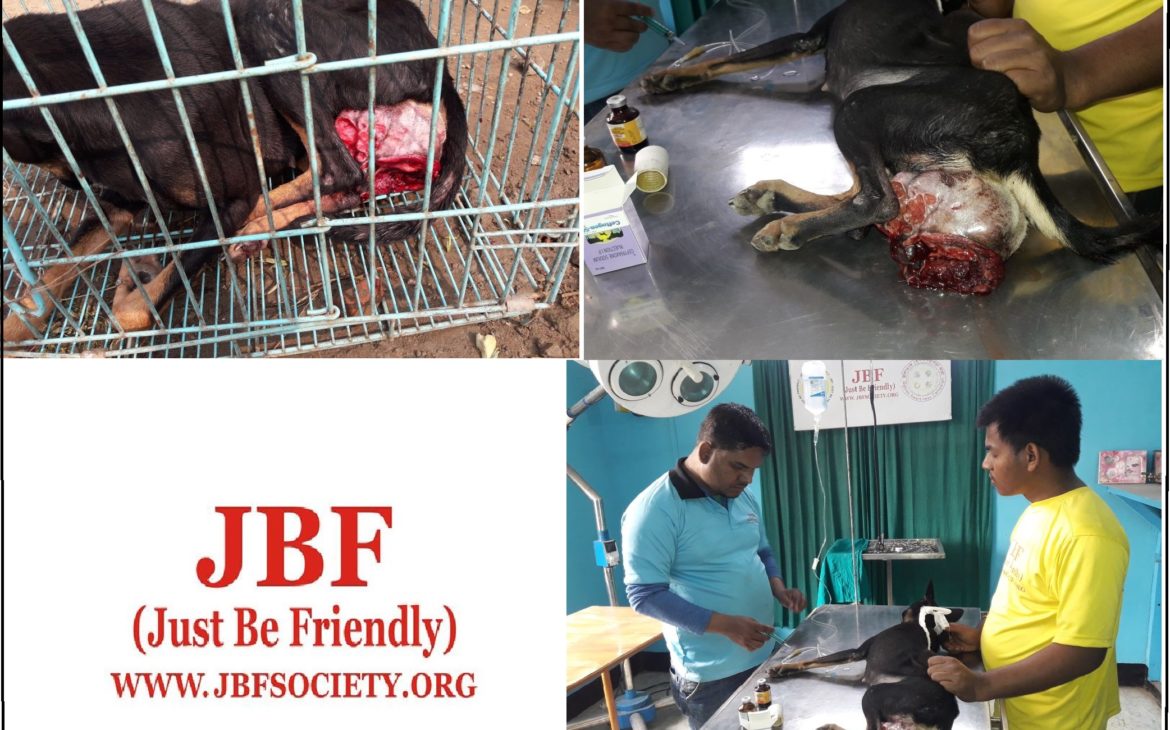 Annie, a lovely dog with bright eyes was found near VIP road, SixMile. Her Eyes was full of tears. Insects were crawling throughout the wound, shivering continuously. Also, she had a Tumerous growth in the rear part of her body. Her pain was such that we can't even imagine.
Looking at the condition, a lady was touched and made a call. Understanding the severe condition JBF team reached the spot and brought her at JBF centre.
After the physical examination, aggressive treatment started and Annie was provided Anti-biotic and Chemo Therapy along with other supportive therapy. She will be kept under constant observation and treatment at JBF centre till she recovers completely.
Vets also said "Annie is in very crucial condition even though we are trying our best to save her since she is suffering from a life-threatening disease called Transmissible Venereal Granuloma, which spreads from dog to dog during the mating season.
Help JBF to serve the animals and establish the coexisting power of living.
DONATE US, SAVE ANNIE!
Please Donate http://jbfsociety.org/donate/
Or Paytm us at 9954-449528