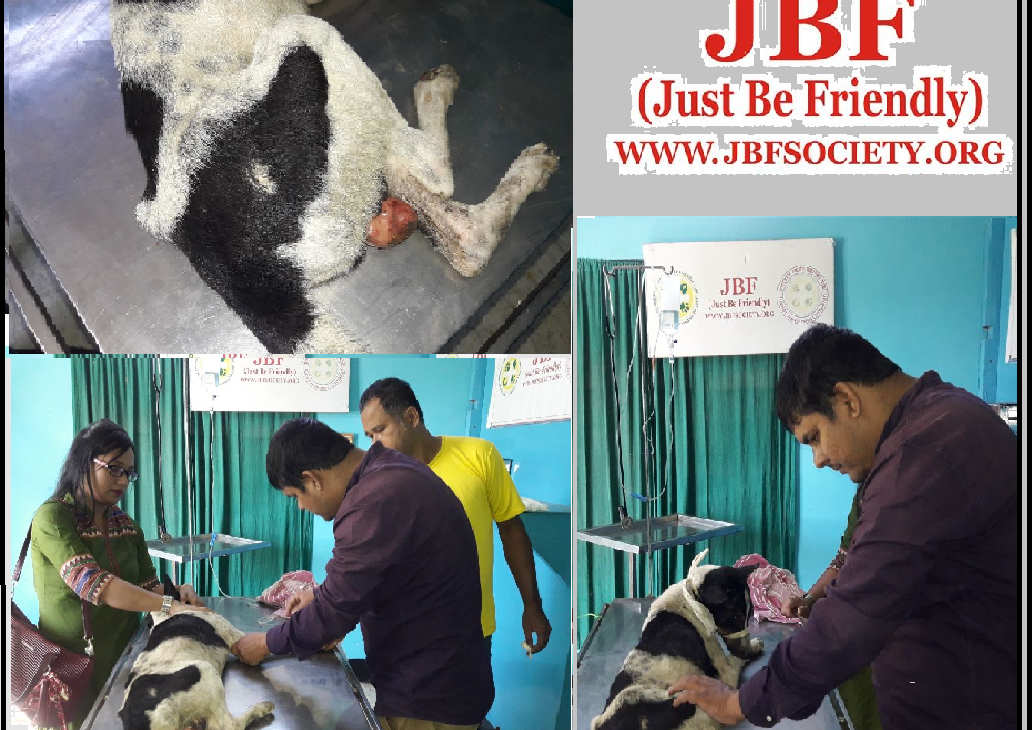 Yesterday, a lady from Satgaon area contact at our helpline number requesting to rescue Jax immediately since the condition was very critical. But we were helpless since the only vehicle we have is in a very bad condition. Therefore, we asked her to bring Jax to our centre.
Without delaying, Jax was brought to JBF centre. Jax was in a very bad condition suffering from several disorders. His testicle was injured badly and one testicle was completely torn out, he was shivering continuously out of fever, unable to lift up his hind part.
After the physical examination, treatment started and he is now under medication & observation at JBF centre.
Vet in the centre informed "Someone probably had crushed him by his/her car and his testicle completely torn out. Though we are trying our level best, still he will need few more days to completely recover".
SAVE JAX! WE CANNOT DO IT ALONE!
Please donate through http://jbfsociety.org/donate/
Or Paytm us at 9954449528
.