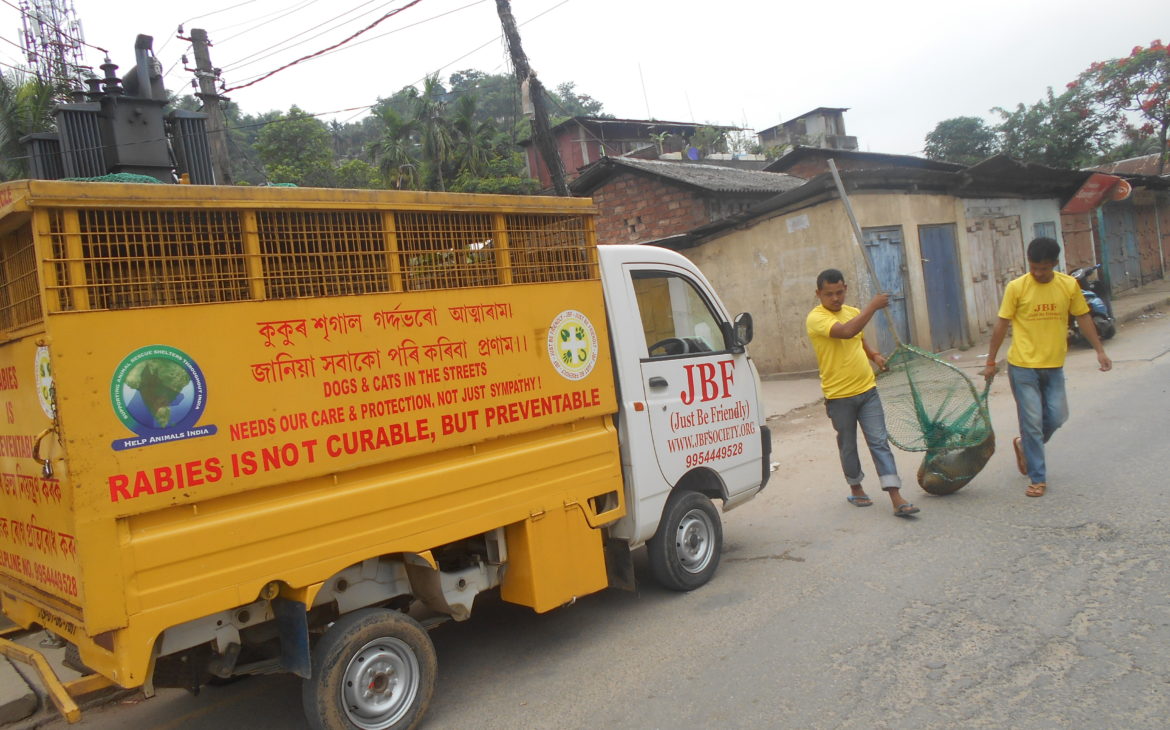 WE WILL ONLY CONSIDER RESCUE OF THOSE ACCIDENTAL INJURIES WHICH ARE PICKED UP BY OUR TEAM FROM THE SPOT WITH THE REQUEST ON HELPLINE NUMBER. THIS WILL BE DONE ACCORDING TO THE AVAILABILITY OF VEHICLE, MAN POWER ON THAT PARTICULAR MOMENT.
JBF's main initiative is Rabies Control through Birth Control Operations & Anti-Rabies Vaccination of street, stray or community dogs in Guwahati, Assam.
JBF has always been very serious towards its responsibilities and has always shown a positive response toward animal's issues.
Any incident if occurred to the rescued dogs, JBF is not responsible because our organization has its own limitations, process and system. We are a group of veterinarians & like-minded people; not GOD and can't manage everything that occurs accidentally.
ADMIN
JBF (INDIA) TRUST