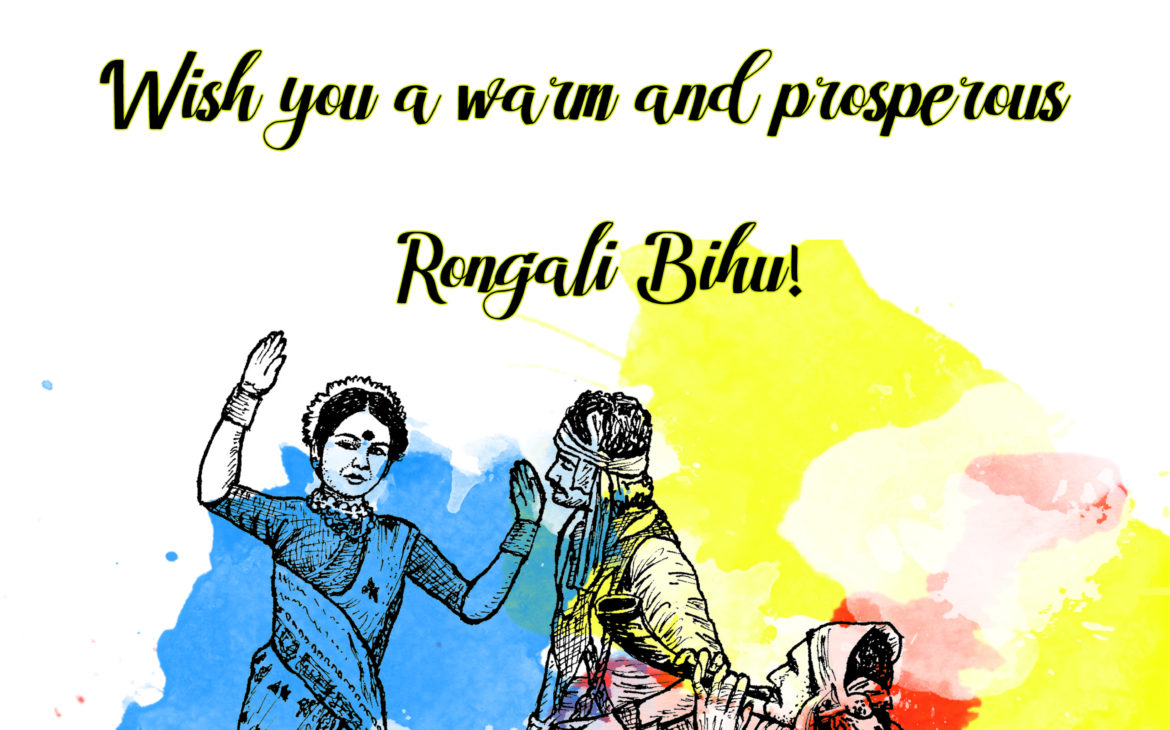 নৱবৰ্ষৰ প্ৰতিটো পলে কঢ়িয়াই আনক সুখ-সমৃদ্ধি আৰু আশাৰ বতৰা লগতে আগন্তুক দিনবোৰ হৈ পৰক ৰঙালীৰ দৰেই ৰঙীণ আৰু সুখ শান্তিৰে ভৰপুৰ৷ ৰঙালীৰ ৰঙেৰে ভৰি পৰক দেহা, মন, পৰিবেশ; তাকেই আন্তৰিকতাৰে কামনা কৰিলো ৷
A time to spread joy and revelry, Bihu marks the beginning of the New Year according to Assamese culture and is celebrated in Assam, India.
JBF hopes this Rongali Bihu brings cheer, prosperity and peace in your life.
Rongali Bihu stands for new and fresh; Let us strive to spread happiness in the lives of both human and animals and build a society of peace and love and gain enough strength to accept the highs and lows of life with equanimity.
Lets come together and attain the actual representation of Bihu;
B-Bond of Love
I-Icon of Assam
H-Humanity
U-Unity